Wednesday, August 9, 2006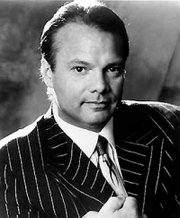 MONMOUTH -- Northwest soul and blues singer Curtis Salgado played clubs throughout the Midwest in July and is slated for performances in Las Vegas later this month.
Somehow, Monmouth has worked its way onto the Grammy-winner's busy tour schedule.
The Curtis Salgado Band will headline "Front Porch Blues" -- a block party in the Edwards Addition neighborhood this Saturday, Aug. 12.
The free concert kicks off with blues artist Yohn Baldwin at 4 p.m. on the village green on Sunnycroft Lane, located on the south end of E. Gwinn Street. Salgado takes the stage at 6 p.m.
Eric Olsen, the developer of the Monmouth subdivision, said he had been toying with the idea of hosting a series of block parties to showcase Edwards Addition and to provide a summer event aimed at locals.
He said he had been trying for years to book Salgado for a show and got his show when the singer/songwriter had an abrupt cancellation for another gig.
"This is an experiment," Olsen said. "We don't know how many people will attend, but we want to open up our arms to the community."
Community members are invited to bring their own chairs or to enjoy the show from the front porch of designated nearby homes that have sectioned off space for audiences.
The homes will be marked by blue ribbons.
Salgado was raised in Eugene, where he is best known as the inspiration for John Belushi's character of Joliet Jake in "The Blues Brothers."
He was part of the Robert Cray Band for six years and was a member of the Grammy Award-winning band Roomful of Blues.
For more information: 503-838-1230.