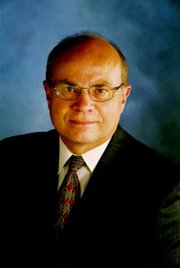 INDEPENDENCE -- John Schrenk, a 17-year employee of Marquis Spas, has been named president of the company.
"When I started working for Marquis as the office manager, I certainly didn't think I would be the president someday, Schrenk said.
"It is an enormous privilege. Marquis is a company where individuals have the opportunity to grow and excel, and continuing to foster that atmosphere is high among my priorities."
Schrenk previously served as chief operating officer and chief financial officer at Marquis, founded in 1980 and now an employee-owned international company with headquarters on Hoffman Road in Independence.