Tuesday, November 4, 2008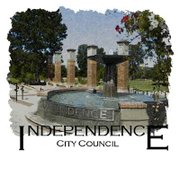 INDEPENDENCE -- A policy that sets criteria journalists must meet in order to attend City Council executive sessions may come up for a vote later this month.
The proposal's main purpose is addressing the question of whether bloggers should be allowed the same privileges that state statutes grant to traditional news reporters.
Critics charge, however, that creating a standard essentially lets a government define who is -- and isn't -- a legitimate news media representative.
Independence joins a handful of cities in Oregon who are actively considering or researching such a policy. The prospect has raised the ire of news media experts who fear its effect on Oregon public meetings law at a time when blogging and Internet-distributed news is accepted as mainstream.
Most government entities in Oregon can conduct executive sessions -- meetings closed to the public -- when discussing sensitive topics, such as property transactions.
Journalists may attend, unless matters concern labor negotiations, student discipline, or litigation to which the news organization is a party. They can't publish what is said unless state meetings rules are broken.
There are no clear sanctions, however, outlined in Oregon's "sunshine laws" -- created during the early 1970s -- for reporting what's heard in allowable executive sessions. "That's what irritates some public officials," said Jack Orchard, legal counsel for the Oregon Newspaper Publishers Association (ONPA), "that the unscrupulous reporter will write what he's heard ... and say, 'catch me if you can.'"
But "the current system has proven to be a very workable system," Orchard continued. "The number of reported violations has been minimal ... newspapers and broadcasters have been very conscious of the unique opportunity they have."
News gathering institutions generally abide by the law out of professional ethics, Orchard said. Whether a blogger or "nontraditional" news media representative would do the same is the concern for some governments.
Independence Mayor John McArdle said bloggers have never tried to attend local closed sessions. But after learning about an incident in Lake Oswego this summer when a writer for the Loaded Orygun political blog was asked to leave an executive session, McArdle's staff submitted a recommended resolution.
Several City Councilors indicated they favored the policy -- modeled after legislation passed in Columbia County in 2007 -- during an initial review of it on Oct. 28.
Councilor Jim Kirkendall said that "self-governing doesn't work."
"I don't think the media should get to set its own rule," Kirkendall said. "I think some bloggers have an agenda all their own ... we need to take action."
Councilor Nancy Lodge said she felt bloggers were "zealots ... it's just the opinion of people, it's not news."
Provisions of the proposal include requiring news media representatives to demonstrate that they report news through broadcast, publication or web site once a week and that said media must have at least 25 percent news content.
Press badges, a letter from their editor, and a recently published news article by a recognized media organization with a byline are among the other criteria that must be met.
Councilor Marilyn Morton said she agreed with the recognition standards, but asked for the removal of a list in the policy with the names of regional newspapers and broadcasters who could forgo the credential demonstration process.
"This is like licensing, and that's what scares me," said Judson Randall, president of Open Oregon and a media adviser at Portland State University in a phone interview last week. "It's troublesome the fact that government is trying to certify news media."
McArdle said the city will delay a decision until after an informal discussion with representatives from ONPA, Open Oregon, the Oregon Association of Public Broadcasters, Lake Oswego and League of Oregon Cities (LOC).
Laurie Hieb, ONPA executive director, said the goal was "to see where everybody stands ... to look at the strong points on one side and the strong points of the other."
Paul Nolte, LOC legal counsel, said officials in Klamath Falls and Wilsonville have contacted his organization about revamped executive session policies, but he's not aware of others.
"It isn't a big problem yet," Nolte said. "But it could be.
"Technology has changed, the distribution (of news) has changed ... a lot of people go online to get their news. Obviously, if there's a policy to allow media in executive sessions, you're going to have to allow 'nontraditional' media in executive sessions.
"I think cities need to adopt a policy until the state acts through legislation and the state defines news media," he added. "Otherwise, a blogger in one city may not be recognized as news media in one city, but may be in another."