Tuesday, October 28, 2008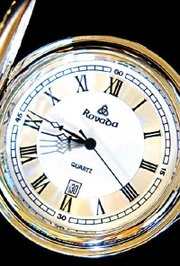 If you think it's getting dark early now, just wait until Sunday afternoon.
Daylight Savings Time ends at 2 a.m. Sunday, Nov. 2, so it's time to "fall back" and turn those clocks back one hour. Most people will do just that before going to bed Saturday night as we make the switch to Pacific Standard Time.
The good news for the short term is we all gain an extra hour of sleep that night. But the bad news for many is that the sun will set Sunday at 4:59 p.m. in Polk County. Sunset will come earlier and earlier for several more weeks.
Days will continue to provide less and less daylight through Dec. 21, the first day of winter as well as the shortest day of the year in terms of daylight -- 8 hours, 47 minutes.
We will "spring forward" to daylight savings time at 2 a.m. on Sunday, March 8.