Tuesday, September 9, 2008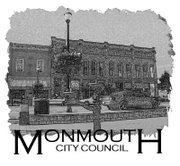 MONMOUTH -- Fees for home improvements or brand new buildings in Monmouth could become more costly in the coming months.
Officials are considering increasing the price of building permits by an average of 35 to 40 percent. The changes could be voted on and take effect in October.
The rate schedule amendment is being sought to shore up a deficit within -- and grow reserve levels of -- Monmouth's financially-strapped Building Department, which was forced to eliminate one position from its three-person staff for the 2008-09 fiscal year.
The department is a "closed" fund that essentially operates on revenue from structural and mechanical permits. Those are based on the total valuation of an enhancement to a property, or the projected cost of a new building.
Larry Thornton, building official, said the financial problems stem from the nationwide construction slowdown in recent years. The building department lost nearly $80,000 in 2007, he said.
Monmouth issued about 650 building permits in 2005. That tally dropped to 300 in 2007, Thornton said.
"We had a high of 154 houses built here in 2004," he said. "So far this calendar year, we have only eight built houses ... that's a devastating drop."
Under the new schedule, a structural permit to erect a $250,000 home would jump from $1,050 under the current rates to $1,350. Mechanical or plumbing permit costs would further bump up that total, Thornton said.
Raising permit fees can be difficult as it requires state approval following a public hearing. If concerns are aired during that process, municipalities must develop a methodology and calculate projected liabilities and revenue to justify the increase.
Monmouth hasn't raised its fees in seven years, primarily because of the past building boom, Thornton said.
"But now was an ideal time," he continued, "because everybody knows that building departments are laying people off because there's not a revenue stream coming in."
The Monmouth City Council held its hearing on Sept. 2. There was no input offered by the public, though some councilors commented on the size of the proposed hike.
"The number you're sending out seems huge," said Councilor Kenn Lehto, "even considering the fact that it's been over seven years" since the last increase.
Residents "have had to absorb other (tax and utility) increases over the last few years," he continued. "I'm in favor of moderation."
Councilor Steve Milligan said he backed a jump in fees in order to prevent more staff losses and the potential for having to re-hire and train people should construction increase.
Ultimately, the council decided to request authority from the state for the full 35- to 40-percent increase, and reduce rates if economic conditions change.
In other news:
* City Council formally ordered staff to execute an agreement with the Oregon Department of Transportation to use $625,900 in federal subsidies and a bike grant toward an improvement to the S-curve section of Highway 51 in Monmouth. The $1.55 million project is being conducted jointly with Salem-based White Oak Development.
* The council recommended to the Oregon Liquor Control Commission that a license to serve beer, wine and hard cider be granted to The Main St. Pub & Eatery at 169 W. Main St.
The new business will move into the site of the former Main Street Coffee House and is owned by Ray Stratton, Katherine Thompson and Sharon Thompson. The three operate the North Dallas Bar & Grill in Dallas. Stratton said he is aiming for a grand opening at the end of September.