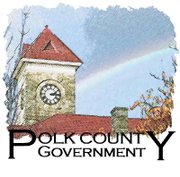 MONMOUTH -- Residents eager to opine on city matters via the Internet may have their chance in the coming months, as officials consider more regularly utilizing online surveys.
Mayor John Oberst said the idea was prompted, in part, by the 300 responses in a week's time to a shopping habits questionnaire administered online in February.
"That's somewhere in the neighborhood of 5 percent to 10 percent of households," Oberst said. "It was a self-selected sampling and if you want a truly valid scientific sampling, you don't go that route.
"But we got a nice response," he continued. "It gave us an idea of what people are thinking."
Oberst said he's envisioning asking questions about current city issues on the Mayor's notes included with monthly utility bills and soliciting answers from the community via Web sites such as SurveyMonkey.
"We do our best with public hearings and workshops," Oberst said. But attendance is often sparse, he added, noting a couple of recent open meetings for long-term city transportation planning drew only three people apiece.
City Councilors will determine questions, and the surveys would be done when the question warrants.
"We recently passed a parks master plan, which includes a dozens enhancement for parks," he said. "We might ask if we spend money on this park, would you rather see improvement x, y or z?"
In other city news:
* City Council voted on April 7 to increase Monmouth's building permit fees, which had been previously unchanged since 1991.
Mechanical permits would rise, on average, by about 6 percent, while plumbing and structural permits would jump by about 12 percent to 13 percent.
To ensure permit prices are updated in a manner less jarring to builders than large hikes to compensate for old fee schedules, the council also approved adjusting fees annually based on building costs from the preceding year reported in the Consumer Price Index.
* The council approved a request by the Monmouth-Independence Chamber of Commerce for $5,400 during each of the next three years.
City Manager Scott McClure said the chamber asked for assistance following its move to 355 N. Pacific Avenue last September to help establish its Visitor's Information Center.
The city funding -- about $450 a month -- will come from annual revenues collected through the city's transient lodging tax, which is used primarily to support local tourism.