Wednesday, August 12, 2009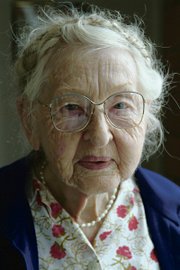 The ride to Pedee Memorial Evangelical Church for the 10 a.m. worship service Aug. 2 was on a semi-dismal weather morning. Most of the hay has been cut, baled and hauled. There was straw to be baled. The field corn is really growing.
There were not many at the church when we arrived, but more soon came.
Guest speaker was Ben King. He opened the service with prayer. There was a time of greetings before Stacy Wiedenmann led the songs of praise as Pam Burbank played the organ or piano.
King then had sharing time. There were praise and prayer needs shared. Both Joyce and Dave LaVoie are ill but now at home. The August church calendar has the schedule for the dinner and delivery for the LaVoies listed on the back. There are three dinners, Monday, Wednesday and Thursday, each week of August all signed by friends to be delivered about 6 p.m.
King closed sharing time with the pastoral prayer.
Debbie Baldwin gave her lay member report of attending the Pacific Conference Annual Session, July 19-22, at Jennings Lodge. Conference Superintendent Pastor Chris Nielson of the Willakenzie Evangelical Church near Eugene was installed July 22.
The first verse of "Anywhere with Jesus" was sung before the tithes and offerings were received and the youngsters went to children's church.
King is from Falls City. His younger sister, Susanna, was with him. He will be a senior this fall at Shasta Bible College and Graduate School in Redding, Calif.
He read Mathew 6: 25-34 for his message "Anxious Free or Anxious Filled?" a thought from his message "Anxiety is evidence of lack of trust in God."
He closed the service with time of silence before the closing prayer and benediction.
--
The Pedee Women's Club sold pie, ice cream, coffee, and punch at Dancing Oaks Nursery's Summer Garden Festival on Aug 1.
The women made 56 pies and cobblers, the most popular being raspberry, gooseberry and rhubarb.
Club members making pies were Connie Ames, Debbie Cochrane, Sue Garton, Arlene Kovash, Gloria Lighthart, Dorothy McBeth, Ethelene Osgood, Marje Robertson, Nancy Russell, Juandeane Skidmore and Jean Weisensee. Skidmore's daughter and granddaughter, Beth and Nicole Turtle, came from Seattle to help with the pie sales. Cochrane's daughter, Paige, also helped.
The festival included art work, nursery plants and food for sale, a silent auction, music, and a tour of the gardens.