Wednesday, December 16, 2009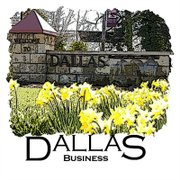 EDITOR'S NOTE: The following is the second in a two-part series examining the current business climate of downtown Dallas.
DALLAS -- Donna Wetter, a Dallas resident since 1964, remembers downtown Dallas as a healthy business district.
She recalls plenty of reasons to head to the city's core, including drugstores, grocery stores, department stores, clothing shops, hardware retailers, furniture outlets, long-standing restaurants and even an 88-cent store.
Wetter's main reason to venture downtown now is to go to work at her part-time job at Grandma's Attic. Her current employer is one of the success stories in Dallas' current downtown.
Downtown's handful of antique stores, caf's, salons and other shops, combined with the more motorist-friendly stores in the North Dallas district, are the only places keeping residents from doing all of their shopping in bigger cities like Salem, she said. Wetter feels the closure of the bigger employers in town certainly has had an impact.
"The thriving economy of Dallas is dead," she said.
Recent years have brought improvements, such as the Fox Theatre remodel. Still, the district stands on stark contrast to the downtown she remembers.
"We need something that will attract people to town and something for the kids," she said. "We need something besides second-hand stores."
Ginnie McDaniel, the owner of the Dallas Antique Mall on Main Street, doesn't disagree.
"You don't need five antique stores," she said. "We need variety."
Downtown Dallas can't and shouldn't try to compete with North Dallas retailers, such as Walmart, she said. The city center should strive to be unique.
"We need novelty stores that will pull people off the highway and give them a reason to want to come back," McDaniel said.
Dallas resident Steve Waller, who spent part of Friday pointlessly looking for a place to buy a book downtown, said among those establishments pulling people in should be a brew pub, as well as a bookstore.
Others agree.
"All downtowns should have a bookstore and a variety of places to eat," said Jeff Mexico, the owner of The Courtyard Coffeehouse and Deli and the Fox Theatre.
Providing a good combination of activities will keep people in the core longer, he said.
Owners said they were disappointed to see downtown's only bookstore, Reading Time Books, and L'Attitude Point One restaurant close earlier this year.
Rickreall resident Penny Cox owns several properties downtown, including the former L'Attitude Point One restaurant building. The restaurant opened and closed in just more than a year. Cox said the space has a new tenant, who will open another restaurant after the first of the year.
Mexico and McDaniel both said entrepreneurs need to realize new operations don't turn profits right away. Having enough capital to cultivate clientele is a must.
Cox added that the district needs to establish a way to market itself and let people know what is available.
McDaniel and Mexico both said downtown's location on a state highway offers plenty of potential customers cruising
through the area.
"There is so much traffic on that highway," McDaniel said. "We are in a perfect location."
--
Plenty of downtown transformations have taken place in Oregon. Dallas City Manager Jerry Wyatt said one shining example is a mere 25 miles away in McMinnville.
Kris Gullo, McMinnville's Downtown Association manager, said in the mid-1980s, McMinnville's city core could hardly be described as thriving.
A bad economy was closing businesses and development in other parts of the city was attracting customers away from downtown, she said. The community and downtown business owners were at a crossroads: allow the region to decline further or attempt a revival.
McMinnville opted for the latter and the formation of a downtown association that could promote, support and facilitate communication for and between downtown business owners was part of the plan. More than 20 years later, the plan is a success.
"They really make it a viable place," Wyatt said of McMinnville's downtown.
Gullo said the objective when the association formed 24 years ago was to create a district that would appeal to a mix of people.
"The goal is essentially the same (now) -- to keep the downtown vital and keep it the heart of the town," Gullo said.
Wyatt said a similar organization of downtown owners could help in Dallas, but the business owners would have to take the lead.
"I think it would work if we could keep everybody interested," McDaniel said.
Envy Spa Salon owner Tina Evans said an association could help get businesses on the same page and perhaps foster appearance standards that would appeal to customers.
Evans said she looked to open her salon downtown because she said the area would give her business a more "boutiquey" feel. Like others who shop and work downtown, Evans said improving infrastructure and a recovering economy combined with establishing more retail businesses are key to creating a new, thriving downtown.
"I think downtown is going to be amazing," Evans said. "It will be the place to be -- I hope."