Wednesday, February 18, 2009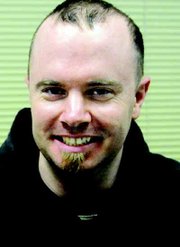 MONMOUTH -- A Western Oregon University student is appealing his suspension after being arrested last month for having a concealed firearm on campus.
His situation, meanwhile, has garnered attention by a regional gun rights group and even some lawmakers regarding the conflict of state law and public school policies on guns.
Jeffrey L. Maxwell, 30, was stopped on Jan. 28 in the Werner University Center after somebody reported seeing a knife sticking out of his pocket to security personnel. Maxwell also had a pistol on him, for which he had a concealed handgun license to carry.
Polk County District Attorney's Office opted not to file criminal charges against Maxwell last week. But a Campus Judicial Affairs panel at Western voted on Feb. 10 to suspend Maxwell until the end of spring term.
To re-enroll, Maxwell must now be evaluated by a mental health professional to determine that he isn't a threat to others, and he must write a 10-page essay on the impact of weapons on college campuses, according to a copy of the panel's ruling.
Maxwell, a Lebanon resident and (U.S.) Marine veteran, has no criminal record in Polk or Linn counties. He's being represented by attorney James Leuenberger of Lake Oswego, who was retained by the Canby-based Oregon Firearms Federation (OFF) on Maxwell's behalf.
Maxwell did not respond to e-mails from the Itemizer-Observer for comment by press time. Leuenberger, however, did provide a copy of Maxwell's formal appeal to the university of his sanctions.
In it, Maxwell challenged the accuracy of the records used against him and called his suspension "grossly excessive." Leuenberger said if Maxwell wasn't allowed to return to school, a lawsuit is a possibility.
"I won't run from the trouble Western Oregon University is causing me and itself," Maxwell wrote.
The campus panel that handed out the punishments included students and Patrick Moser, Western's acting coordinator of judicial affairs, according to an OFF news release.
Leuenberger said after the hearing, "and we walked out of the room, they locked the doors and laughed," he said.
"I have never before experienced such arrogance and ignorance combined so quickly to harm an innocent man," Leuenberger added.
Lisa Catto, a university spokeswoman, said Western can't comment on judicial hearings for students or disciplinary measures taken because of state and federal privacy laws.
She noted, however, that Western has received a slew of e-mails and phone calls critical of the school about the Jan. 28 incident.
Di Saunders, communications director for the Oregon University System, said Western and other OUS institutions follow a state administrative rule that prohibits possession of firearms on campus, including campus security employees. The exception is law enforcement officers.
That provision is trumped by statute if a subject has a concealed weapons license, Leuenberger said. Referencing ORS 166.170, he also said only a Legislative Assembly can regulate firearms.
In a Feb. 6 joint statement, Oregon House representatives Bruce Hanna (R-Roseburg) and Kim Thatcher (R-Keizer) called on OUS to remove policies that "infringe" on the rights of legal gun owners.
"The conflict with state law has been brewing for a while, but this latest incident has put the issue on the front burner," Thatcher wrote.
According to a Monmouth police report, campus security stopped Maxwell after someone reported seeing a large knife sticking out of his pocket.
Police arrived and questioned Maxwell, who admitted he also had a Derringer pistol in his possession and a rifle in his truck.
According to the report, Maxwell told authorities he thought his concealed weapons license -- issued in Linn County -- allowed him to carry a gun on campus, that he does so because of school shootings that have occurred in the last decade and that "he didn't want to be a victim."
Monmouth Police Chief Darrell Tallan said his officers brought Maxwell in for questioning, but consulted with the Polk County District Attorney's Office before citing Maxwell to appear in court in March and releasing him.
District Attorney Stan Butterfield then announced on Feb. 10 that no charges would be filed against Maxwell. He said in a release that there may have been an arguable violation, but "my careful reading of the statute and the facts led me to conclude the charge was not in the best interest of justice."
"State law has (priority) over any agency policy, though sometimes policy and statute come into conflict -- and those things get litigated," he added.