Tuesday, February 24, 2009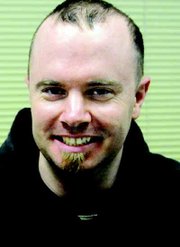 MONMOUTH -- Western Oregon University will continue to enforce its weapons ban despite fallout over the controversial suspension earlier this month of a student for carrying a licensed handgun on campus, officials said.
The Oregon University System (OUS), meanwhile, will review how its no-firearms laws at its public higher education institutions coincide with state statute at the behest of some lawmakers.
Western and other schools abide by a state administrative rule that prohibits anyone, except law enforcement personnel, from carrying firearms on school grounds.
State law, however, allows individuals with concealed handgun licenses to have firearms in public buildings.
"Legislators have asked (OUS Chancellor George Pernsteiner) for some action ... and he has asked me to come up with a prudent course of action given the confusion on both sides," said Ryan Hagemann, OUS legal counsel. "We will consult with the state attorney general and come up with a prudent course of action."
The discussion stems from the arrest of Jeffrey L. Maxwell, 30, of Lebanon at the Werner University Center on Jan. 28. Maxwell was stopped after the school received calls he had a knife. He was also carrying a pistol, for which he had a concealed handgun license to carry.
No criminal charges were filed, but a WOU Student Judicial Affairs panel voted on Feb. 10 to suspend Maxwell until the end of spring term.
Maxwell appealed that decision. The Oregon Firearms Federation (OFF) is paying for his representation by attorney James Leuenberger of Lake Oswego.
Leuenberger and OFF have said a lawsuit is likely if Maxwell isn't reinstated to Western. The appeal's status hasn't changed since it was filed on Feb. 12, Leuenberger said.
Western Public Safety Director Jay Carey said his employees will continue to enforce OUS and Western's policies, and investigate reports of weapons on campus and contact Monmouth Police when the situation warrants.
"Each incident is going to be (looked at) on a case-by-case basis," Carey said.
In this instance it was concern from people in the Werner Center about the knife and that Maxwell initially fit the description of somebody described in a suspicious person report near a dorm a few days earlier, said Monmouth Police Chief Darrell Tallan, whose officers cited and released Maxwell.
Supporters have said state statutes regarding concealed firearm permits trump university rules, and that because no law was broken, Maxwell shouldn't have been suspended. Hagemann said that doesn't necessarily prevent schools from enforcing a no-gun policy and issuing its own sanction.
"There are also state statutes upon which our administrative rules are promulgated," Hagemann said. "We've received prior legal advice from the Oregon Department of Justice that (a gun prohibition) is a valid exercise of authority."
Kevin Starrett, OFF director, said in an e-mail interview that his group has successfully argued the opposite in situations involving other government agencies.
"I don't think state statute could be any more clear," Starrett wrote. "Really, if the Legislature wanted every agency to be able to make its own rules, they would never have created a pre-emption statute."
"They said any rules that violate pre-emption are 'void,'" he continued. "What part of 'void' don't these people who claim to be educating others not understand?"
House Rep. Vicki Berger, whose district includes Monmouth and Independence, said the Legislature could address the campus gun prohibition someday. But she added she prefers first to see how a current case in Jackson County, involving a Medford school teacher suing for the right to have a concealed weapon on campus, pans out.
"I think schools need to retain the right to control the environments of students from a safety standpoint," Berger said. "But, I don't think we need to go into `Dodge City' mode, where you're having to check in your gun at the border ... somewhere in between is where it should be."