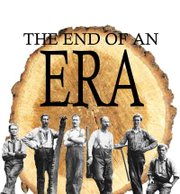 EDITOR'S NOTE: This is the second in a two-part series of stories on the Weyerhaeuser mill closing in Dallas.
DALLAS -- After Weyerhaeuser closed its Dallas mill site March 17, the Dallas and Polk County communities are drying their tears and preparing for the economic fallout.
Nick Harville, the retention and expansion manager of SEDCOR, the Strategic Economic Development Corporation for the mid-Willamette Valley, said it will not be easy to replace a giant such as Weyerhaeuser in the Dallas community. In addition to nearly 150 employees now out of work, the greatest toll may be the loss of tax revenue.
"With the loss of a company like that, it could be hundreds of thousands of dollars in lost tax revenue," Harville said.
He said those taxes benefit city services such as police, fire, water and sewer. Harville, who has been communicating with the city, said losing that large of a tax base could mean two less city staff, such as police officers, and the situation may place a larger tax burden on residents.
Ken Stillinger, with WorkSource Oregon's Polk Center, said his organization is prepared to work with those laid off from Weyerhaeuser. Those employees are not alone as the unemployment rate in Polk County has increased to 9.5 percent as of February.
Stillinger is providing information sessions advising people on how to effectively search for a new job, training opportunities and tips on budgeting. Budgeting is important, he said, as unemployment benefits only pays about one third of their past paycheck amount, Stillinger said.
"What's most important for all of them now is to really get a handle on personal expenses," Stillinger said.
Chelsea Pope, the executive director of the Dallas Area Chamber of Commerce, said she hopes a large industry can make its home in Dallas to provide job openings. Those now unemployed may also look into starting their own business and working for themselves, she said.
City Manager Jerry Wyatt said the city began to prepare for the mill closure after the first round of Weyerhaeuser layoffs in February.
"It's going to have a trickle-down (effect) and have an impact," Wyatt said. "Every job that is lost is spending (lost) in the city."
He said he hopes residents will focus on spending their money at local businesses so the money circulates in the Dallas community. The city will be hurt, but it will survive as it did after Tyco and Caterpillar left, Wyatt said.
"The people here are strong," Wyatt said. "We will come together and get through it."
Bob Ottaway, a member of the city's economic development commission and owner of Westview Products, said there will now be a gap in the local economy and that the community is disappointed.
"It'll create a pretty good (economic) hole there," Ottaway said. "I don't know what the future will be."
However, Dallas is not the only entity that will feel the loss of Weyerhaeuser closing. Polk County will also suffer from the tax loss, Harville said.
County Commissioner Mike Propes said he wasn't surprised the mill had closed, but hoped it wouldn't happen. He said he has been working with the state on a new timber harvest plan for Polk County that could bring in more revenue. However, the lack of a mill and poor market conditions in California are stalling progress.
"Ironically, we do have a really good timber plan for Polk County. But we don't have a mill to take it to," Propes said.
Stimson Lumber Co., Willamette Lumber Co., Weyerhaeuser and Forest Capital Partners are the large timber companies in the county trying to weather the storm, Propes said.
Because of the way the timber industry is radically changing today, Propes said those now unemployed will not likely find work in the industry again.
"It will change," Propes said. "A lot of people just aren't going to get those jobs back."
But there is some help for the unemployed. Federal stimulus money awarded to Polk County means job openings to help with road improvements starting this summer, Propes said.
For those still working in the woods, Propes had one message.
"Keep the faith and keep working hard," he said.
Weyerhaeuser has started to remove all of the lumber from its docks at the mill. Once it is cleared and environmental studies are completed, Wyatt said the site will be leveled and put up for sale.
He said the city is looking to attract a green industry to benefit from Federal Renewable and Clean Energy programs. There may be some interest from companies that build solar panels, Wyatt said.
Pope said she sees opportunity in the soon-to-be vacant lot for industries that could benefit the community.
"We have to grieve, but we have to look forward to what the potential is," Pope said. "In this community we stand out when tragedy strikes and we pull together."