Wednesday, October 7, 2009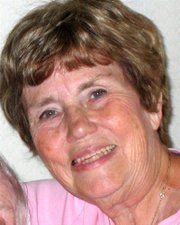 These beautiful autumn days are flying by, and the calendar tells us that Old Man Winter is hiding just around the corner.
Walking on the Western Oregon University campus, I noticed the trees are beginning to wear their beautiful fall colors and it's only a matter of time before those bright and shiny leaves cover our lawns and sidewalks -- and become not so gorgeous when we have to deal with them.
One good thing we can all do in this season of renewal, when students are beginning a brand new school year and we are all preparing for the upcoming changes, is to take the time to do something for somebody else. Not so easy, perhaps, as we have busy schedules and demands upon our time grow more and more with every passing day.
We can't all step in to save the world, but there are so many little things we can do to make MI Town a better and happier place to be. Not everybody can write a generous check to support their favorite charities, but volunteering at the library, food bank or your nearby school is always appreciated. Can you spend an hour reading to someone in a nursing home or at the hospital? We all have gifts and talents that can be shared -- and appreciated -- right in our community.
--
On Saturday, Oct. 10, MICAA and the Monmouth Senior Center present "Share Your Wares," an opportunity for our hobbyists to show their talents with everyone in MI Town. The hours are from 10 a.m. until 4 p.m. at the Monmouth Senior Center. Admission is $2. For more information: Patty Bessey, 503-302-2602; Sue Teal, 503-838-5678.
--
What could be more fun during these autumn days than going to visit a pumpkin patch? Setniker Farms' pumpkin patch hours are 9 a.m. until 7 p.m., and there is no charge. Contact: Lindsay Setniker, 503-606-0406. Airlie Hills Farm's pumpkin patch is open 9 a.m. until 6 p.m. Monday through Saturday, and 10 a.m. until 5 p.m. on Sundays. The admission cost is $4 weekdays, and $5 on Saturday and Sundays. Call 503-932-8083 for more information.
--
October is Breast Cancer Awareness Month. The Pink House Caf' in Independence will host a very special event on Monday, Oct. 19, from 7 to 9 p.m. Many of MI Town's local businesses have donated some pretty wonderful items to raise funds for this important cause. MI Town librarian Jolene Hall and a hard working group of volunteers are looking forward to sharing an evening with everyone in the community, and to reinforce an awareness of the importance of cancer research and treatment.