Wednesday, September 2, 2009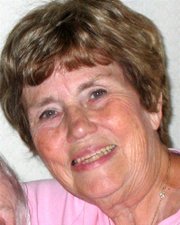 My favorite month of the year is September because it reminds me of both new beginnings and happy endings.
Even as we pack away our summer gear and memories, we'll still have several weeks of good weather ahead. These beautiful mornings and cooler evenings are perfect for long walks around our communities.
--
Next week school begins and it's time to watch for students of all ages as they walk to and from school. All those big yellow school buses will be sharing the roads with us in the early morning and late afternoons, carrying their precious cargo -- our children and grandchildren -- for the next several months.
We all need to be extra careful while driving in our communities. School zone speed limits are also in effect, and since our law officers can't be everywhere all the time, it's necessary that we observe those speed limits and drive carefully in school zones.
--
We enjoyed the concerts in the parks and the outdoor movies during July and August. We will miss those special evenings gathering with friends and neighbors, while listening to good entertainers and enjoying picnic suppers or snacks available from our local merchants.
These events don't just happen by themselves, and a hearty thank you to those who worked so hard to provide special evenings for all of us. We can all remember to patronize our local businesses and merchants who do so many good things for all of us in MI Town.
What a treat it is to show off MI Town to visiting family and friends from faraway cities, and to share a special lunch, buy flowers and other special gifts -- all practically within walking distance of home.
--
My unabashed enthusiasm for college football has only grown since we've become Western Oregon University season ticket holders, and this year's lineup of home games looks like a winner.
Coach Arne Ferguson and his staff are working with a talented group of young athletes who promise a great season for fans of all ages.
What a wonderful way to support our WOU Wolves and enjoy a good football game right here in MI Town. There are still tickets available for the first home game of the season against Dixie State College on Saturday, Sept. 19, at 2 p.m. at McArthur Field.
--
Don't forget the community breakfast Saturday, Sept. 5, at the Monmouth Senior Center. Doors open at 8:30 a.m., and you'll enjoy a hearty breakfast and the opportunity to share a good morning with old friends and new acquaintances. Cost is $5.
After breakfast, don't forget to visit the Independence Farmers Market, located in the Sterling Savings parking lot on Main Street.