Wednesday, February 24, 2010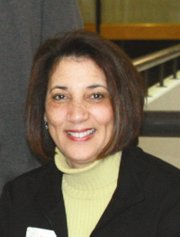 SALEM -- Tuition increases for Chemeketa Community College students have been confirmed by a Board of Education vote Feb. 17.
Students will pay $2 more per credit for tuition and $1 more for the school's "universal fee," changing tuition from $70 to $72 per credit and universal fees to $9 per credit.
This means tuition and fees effective for students during summer term 2010 will be $81 per credit.
The decision was necessary to help balance the $1.2 million budget shortfall facing Chemeketa this biennium. Other budget related issues will be considered by the budget committee and presented to the Board of Education in April for discussion. A public hearing is scheduled in May and Chemeketa's balanced budget will be authorized in June.
Prior to making this decision, current students were surveyed and asked to respond to possible tuition increases using an anonymous feedback feature on an internal student portal, where students access their classes, respond to instructor e-mails and receive college communications.
A recent study conducted by the Associated Students of Chemeketa provided a deeper look into student's views on the position. The survey indicated 76 percent of the 484 surveyed were in favor of raising tuition.
"There are currently 10 other Oregon community colleges with higher tuition rates than Chemeketa," said Julie Huckestein, Chemeketa's chief financial officer. "Increasing student tuition will keep us in the middle third of Oregon community college tuition rates, which is one consideration we use when determining tuition rates.
"Any increase can be a hardship and affect student access; that is always at the forefront of our decisions," Huckestein added.
According to a recent budget picture presented by the Community Colleges and Workforce Development Division, the governor's recommended budget included $485 million to serve approximately 183,155 community college students during 2009-2011. The actual amount awarded to Oregon's community colleges was $450 million. This resulted in state support of $2,456 per student. In 2007-2009, state support was $2,778.
"With less and less state support, increasing tuition is just one way we will try to reach a balanced budget," said Chemeketa President Cheryl Roberts. "In April, Chemeketa will be hosting lunchtime budget discussions for faculty and staff input. We need a collaborative effort during these challenging times of limited funding."