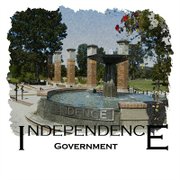 INDEPENDENCE -- Independence hired David Clyne of Junction City on Monday as its new city manager.
Clyne was tapped following a three-month search process which culminated with interviews last week of four final candidates.
Clyne is currently the city manager of Junction City, a position he's held since 2006. Before then, he worked as the city administrator of Brownsville.
"David brings considerable experience to Independence, with a 30-year career in public service," said Independence Mayor John McArdle. "The addition to our team will be key to continuing our successes."
Clyne's accomplishments at Junction City include facilitating a forthcoming state mental hospital and a corrections facility. He has also secured numerous grants for infrastructure and civic improvements, McArdle said.
Clyne will begin transitioning to Independence in August, and will start full time on Sept. 1. His annual salary was set at $98,000.