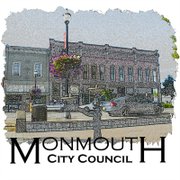 MONMOUTH -- City of Monmouth officials have temporarily shelved a plan to increase transportation system development charges (SDCs) for land and property developers.
By how much? About 900 percent.
The city currently charges builders $394 per single-family residence; a proposed change would have raised that cost to $3,502, effective this month.
Multifamily housing would have increased as well. For example, a 10-unit apartment would have seen its per dwelling SDC go from $268 per unit to $2,433.
City Councilors decided to delay the matter after representatives from the city's development community expressed concerns in May.
Some opined the change would hurt commercial construction during a down economy and suggested that Monmouth defer SDCs during the recession as some other towns have done.
The city closed a public hearing on June 7, with staff recommending a review of how those rates were calculated. A public hearing will take place afterward, said Community Development Director Mark Fancey.
The methodology is based on the value of eligible transportation projects during the next two decades. The city used an estimate of approximately $52 million for projects of all types, such as intersection improvements and lane widening.
SDCs are one-time fees charged to builders as a way of offsetting the costs of public improvements necessitated by growth and traffic.
The city has been discussing SDC hikes to its water, wastewater, parks and transportation systems for several months now, wrestling with trying to compensate for fees that have gone unchanged since 1994.
Councilors approved a 16 percent increase for parks SDCs last month, from $1,484 to $1,726 per single-family residence.
The other SDC funds will be reviewed and voted upon later this year.
In other city news:
* The Council adopted changes and revisions to its animal regulation laws. Residents must now have their dogs on a leash when the pets are off private property. The city will also allow leashed dogs in city parks, except during city-sanctioned events. Another change also caps the allowable number of dogs at a home at four, unless the person had previous special licensing.
* The Council voted to raise water rates for residents by 6 percent and sewer rates by 3 percent. The increases, which take place this month, are part of a three-year rate schedule approved in 2008.