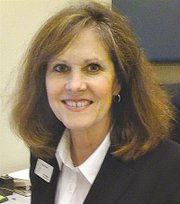 DALLAS -- Chemeketa Community College's Dallas Center may avoid losing any of its core programs in 2011-12 despite a projected budget shortfall of $2.4 million the school.
Specific details about the budget won't be revealed until after the college's budget hearing in mid-April, but so far it appears the Dallas Center won't face dramatic cuts, said Reine Thomas, dean of the center.
"I anticipate no elimination of current programs at the Chemeketa Dallas Center due to this round of budget reductions," she said.
Chemeketa's Board of Directors approved a $5 per credit increase in tuition at its meeting in February, but the additional revenue is estimated to offset only about half of the college's shortfall. The estimated budget shortfall is based on Gov. John Kitzhaber's proposed $410 million budget for the state's community colleges for 2011-13, thus Thomas does anticipate some belt-tightening for the coming school year.
"We will be facing cuts," Thomas said. "We are trying to be strategic about how we offset those reductions."
Thomas said the specifics of cuts -- including an amount or percentage of the current budget -- won't be formally estimated until the school's budget hearing next month.
However, the center is looking at cost-cutting measures for the upcoming school year, including incorporating self-supporting classes, or courses that the tuition paid by students covers the cost of offering it, and using technology to offer classes at a reduced cost to the center.
Budget cuts will come at a time when the center -- and the college as a whole -- is facing increased enrollment. Thomas said enrollment has increased between 12 and 15 percent at the center this term, a larger increase than the overall jump at Chemeketa as a whole.
To meet the need of increased enrollment, Thomas has been adding sections of core classes, establishing partnerships to hold classes at other facilities in the area such as Dallas High School, and using video conferencing to provide students on the campus with classes they would otherwise have to travel to Salem to take.
The center has been using video conferencing, providing a two-way feed from classes held on the main campus to satellite campuses in the region. Holding classes via video conferencing allows the Dallas Center to save the cost of offering a full class while still providing students with the opportunity to take the course.
"It's very promising technology," she said.
Thomas said the campus hopes to expand video conferencing in the future, as well as employ other cost-cutting strategies.
"We are trying to maximize our offerings at the same time facing a budget shortfall," Thomas said.