Wednesday, March 13, 2013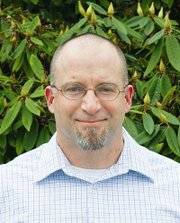 DALLAS -- Elective class opportunities during regular school hours at LaCreole Middle School are all but nonexistent. School officials say that has begun to take its toll on students.
Budget cuts eliminated electives in the 2011-12 school year, with only before-school choir, after-school art, advisory-period band, and a temporary after-school drama production filling the gap.
As critical and appreciated as those options are, they aren't enough to fill the needs of students and provide more incentive to perform well in required classes.
"We found and heard from kids `When are we going to get electives back?'" LaCreole Principal Jamie Richardson said. "There is no data to support that, but I think in our hearts we know that kids need something additional. Right now, some parents are able to provide that outside school, but we know that a lot of parents can't, so those kids are missing out."
In an attempt to offer some form of electives during the school day, LaCreole is calling upon volunteers.
"Our hope would be to have people come in who have an expertise they want to share or give back to the kids and be able to do that an hour or so a week," Richardson said.
The school is in the planning stages of developing a program that will make better use of the school's advisory period, which is designed to help students struggling with their school work. Not all students need the extra help, however, and it leaves teachers trying to occupy students with nothing to do and those who need assistance all at once.
Under the proposed program, volunteer-led elective activities would be offered to students with all assignments completed and at least a 70 percent grade in classes.
"It's basically a win-win," Richardson said. "It gets our kids a reward for doing the right thing, but it also offers teachers the ability to work with small groups (of students needing extra help).
Richardson said the goal is to begin offering advisory-period enrichment after spring break (March 25-29).
Between now and then, the school is hoping to recruit a pool of volunteers to offer activities students are interested in.
"We've surveyed our kids to give them some voice in this process in what they would like to see provided for that time," Richardson said.
You Can Help
* If you can spare an hour, or more, per week between 11:15 a.m. and 12:30 p.m. Tuesday through Friday and have an interest in helping provide elective opportunities to students, LaCreole Middle School needs you. Volunteers should be willing to work with students and have an expertise or talent to share. For more information or to volunteer, call 503-623-6662.