Wednesday, August 27, 2014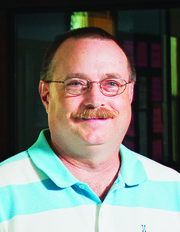 FALLS CITY — The city of Falls City and Falls City School District finalized an agreement Aug. 19 to operate the Wagner Community Library.
The five-year intergovernmental agreement outlines the responsibilities of the city and district in library operations and in working together in forming a taxing district to support Wagner in the long term.
"It's a first step anyway," said Jack Thompson, Falls City schools superintendent. "We've been a year with an interim librarian. Now we can hire a permanent librarian."
The city will use funding from the recently dissolved Wagner Trust Fund to pay for .55 of the new director's salary and benefits — costing $28,534 the first year — and utilities. The remaining .25 of the part-time (.8) position will be spent overseeing Falls City Elementary School's library, which the district will pay for. FCSD will act as employer and oversee the new post.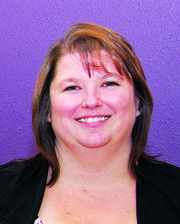 With approximately $168,000 in funding now released from the Wagner Trust, the city should have enough to cover its responsibilities for the life of the contract, said City Administrator Amber Mathiesen.
Mathiesen said the city added language into the agreement saying it is "subject to available funding" in case costs outstrip resources in future years.
"We are hoping a new face (at the library) will generate some excitement … and donations to extend the funding even further," she said.
The next step is to evaluate candidates for the library director position, a task that will be shared between the district and the city, with Thompson getting final approval.
Thompson said the district posted the job before the Aug. 19 meeting, anticipating the agreement would be approved. However, he said the new library director won't be in place for the beginning of the school year the first week of September.
"We won't start the year with somebody, but will get someone in there pretty quick," he said.
Mathiesen added that though Kathy Wagner, a local descendent of the Wagner Trust's founder, has retained an attorney to challenge the court decision to dissolve the trust, she doesn't believe there is much danger of it being reversed.

"Her attorney has contracted Wells Fargo Bank (which held the trust) claiming she has standing as an heir," Mathiesen said. "Through their (Wells Fargo) research, they found she has no standing."
She said the bank is planning to disperse the last of the trust funds soon.
"I think the risk is pretty low at this point," Mathiesen said.