Wednesday, December 3, 2014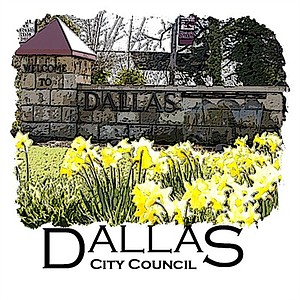 DALLAS — The Dallas City Council gave City Manager Ron Foggin an overwhelmingly positive performance evaluation Monday, following his annual review conducted by the council.
With the evaluation, the council voted to give Foggin a 2.5 percent merit increase effective Jan. 2, 2015. His current salary is $130,600.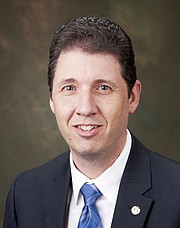 Mayor Brian Dalton said the council was very pleased with Foggin's performance and would have liked to offer him a larger salary increase.
"But we are facing a jungle out there with (Polk County's proposed) public safety levy and city streets (maintenance)," Dalton said. "We do really appreciate your service."
The council discussed Foggin's evaluation in executive session Monday before voting to extend his contract and award him the merit raise. Last year, Foggin was given a 2 percent increase in salary following his evaluation.
Council President LaVonne Wilson collected and compiled each councilor's assessment of Foggin's performance and said all in the group were enthusiastic about his work in the last year.
Wilson noted his communication skills and "open door policy" to council members, city staff and the public was especially worthy of high praise.
"He is outstanding and we are proud to have him as our city manager," Wilson said.
The council also cancelled its Dec. 15 meeting due to a lack of business on the agenda, making Monday's meeting the last for councilors Beth Jones and Jim Brown.
Jones was elected to the council in 2010, while Brown was appointed in April 2012 to serve the remainder of the term on a vacant seat. Both councilors thanked the council for the opportunity to serve.
"I've learned so much in the last four years," Jones said. "And I will not guarantee that I'm not coming back."
"It was a great experience," Brown added.
Neither councilor sought re-election this year and will be replaced by newcomers Micky Garus and Bill Hahn in January.
In other business, the council:
• Learned that the city will receive $1.9 million to build a new senior center. Foggin said Monday that official word had not been sent to the city yet, but said the state's Infrastructure Finance Authority, the agency that manages the Community Development Block Grant program, recently announced the grant recipients.

The new center will be built adjacent to the old Carnegie Library on Church Street.
"It's been a long time coming," Foggin said.
• Reappointed Marianne Moore and Grace Scatterday to the Dallas Public Library Board for three-year terms and reappointed Christopher Castelli and David Shein to the Dallas Planning Commission for four-year terms.
• Received a thank you from Dallas Area Visitor's Center Executive Director Chelsea Pope for the city's assistance in getting downtown ready for Friday's Winterfest extravaganza. She particularly noted the efforts of the city's firefighters, who assisted in testing and repairing the city's holiday decorations before they were installed the weekend before Thanksgiving. Pope said this year more downtown businesses will be participating in Winterfest, including Fox Theatre, which will be showing a holiday-themed movie with admission being a canned food donation. Pope said Tony's, Pressed Coffee & Wine Bar and the Jungle Gym will offer Winterfest specials and activities Friday as well.