Wednesday, December 31, 2014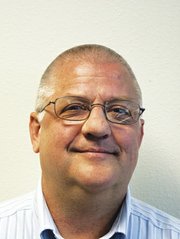 POLK COUNTY — Soon-to-be Oregon House District 23 Rep. Mike Nearman has settled a complaint filed against him in October with the Oregon Government Ethics Commission.
Nearman, a Republican who was elected to the District 23 seat in November, signed a "stipulated final order" with the commission on Dec. 2. Mary F. Kremer, the commission chairwoman, signed the order on Dec. 19.
The commission found Nearman was in violation of Oregon statute when he did not include complete information about his and his wife's employers on his 2014 "Statement of Economic Interest (SEI)."
"The SEI did not comply with the requirements of ORS 244.060 as it did not identify by name and addresses the sources of the 2013 income Mr. Nearman described as wages for himself and his household member," the order read.
Such a violation is subject to a fine of up to $5,000, or in lieu of a fine, the commission could issue a "written letter of reprimand, explanation or education."
According to the order, Nearman, through his lawyer, notified the commission that he wished to negotiate a settlement in the matter before the completion of a required preliminary review of the complaint, which was slated to take up to 135 days.
Through the settlement, Nearman was required to file an amended SEI by Dec. 5 and will receive a "letter of education" in lieu of a fine.
A letter of education provides information about how to comply with the law; in this case, filing the proper information on the SEI.
The ethics complaint was filed Oct. 24 by State Sen. Brian Boquist (R-Dallas). On Friday, Boquist requested a copy of Nearman's amended SEI and information regarding the source of payment to the law firm representing Nearman on the case.
Nearman also is under an Oregon Department of Justice investigation into allegations of illegal coordination between Nearman's campaign and financial supporters Oregon Right to Life and the Oregon Family Council, among others, in the May primary.
That case remains under investigation. Nearman could not be reached for comment by press time.