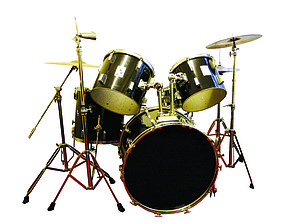 What's that noise? It's the sound of summer: free outdoor concerts and movies offered throughout Polk County all summer long.
Free concerts in the parks kick off Wednesday (tonight) at 6:30 in Main Street Park in Monmouth, with Billy and the Rockets playing rockabilly and doo-wop.
Mark Fancey, director of community development for the city of Monmouth, said he is most looking forward to the July 16 performance of Hillstomp, a Portland blues duo.
"We have people coming up from Eugene for that band," Fancey said. "It's very popular. Two guys make a loud sound. They get the crowd moving."
Bring a picnic and lawn chair or blanket, or enjoy a beer and wine garden — and food specials — provided by Main Street Pub and Grill during the weekly Monmouth concert series that runs through Aug. 27.
Everyday Prophets, a reggae band, has become a staple of Monmouth's Music in the Park series, Fancey said.
"They have been our house band," he said. "They love to play here. They always seem to bring the biggest crowd."
Aaron Shinkle Band, country and folk music, will bring a local flavor to the festivities on Aug. 20.
Fancey is on the board for the Smith Fine Arts Series, and said he tries to emulate that series' high quality of musical acts when planning Music in the Park.
"I try some new things each year," he said. "Machete Men (July 30) is Cuban rock. They're brand new this year. That's going to be a real lively concert."
This will be the first year the Main Street Park splash fountain will be going all summer, Fancey noted.
"Main Street Park is the place to be during the summertime," he said.
Perhaps one of the best things about music offerings in the county is no city has conflicting schedules with each other, so people can find entertainment three days a week.
In Dallas, the Sounds of Summer Concert Series is at the Rotary Performing Arts Stage on Academy and Main streets on Thursday evenings at 6:30 through Aug. 28.
Sounds of Summer may be under new management, but concert-goers shouldn't worry too much about big changes to their favorite Thursday evening outdoor music series.
"It's pretty much the same as what people have been used to," said Chelsea Pope, the executive director of the Dallas Area Visitors Center, which has taken over coordinating the 2014 series from long-time organizer and former Dallas city planner John Swanson. "He (Swanson) really just has everything ironed out. … Coming in and signing contracts is really all I have to."
Those contracts are bringing in crowd favorites — yes, Johnny Limbo and the Lugnuts will be the finale act again this year — and perhaps the last opportunity to see an artist on the rise.
"Lots of favorites and a lot of local bands, which is really cool," Pope said of the lineup that includes Joe Shinkle & 99W, Oregon Valley Boys and Gusto Brothers, all of which have members with local ties.
Pope said she is especially excited about the Gil Reynolds Band show with guest Ben Rice, slated for July 24. Rice, a blues artist, is quickly gaining national recognition for his music, Pope said.
"We are fortunate to have him," she said. "This might be the last year we get him."
"I'm really excited," Pope said. "It's a great concert series."
After catching the Thursday night music in Dallas, head over to Riverview Park and Amphitheater in Independence for Movies in the Park, part of the River's Edge Summer Series.
Movies play in the park each Thursday through Aug. 28 at dusk. Concessions will be available, or bring your own.
"Umpqua Bank is going to be giving away free frozen ice cream bars to the kids (for 'Frozen')," said Alex Trevino, River's Edge entertainment coordinator. He has worked over the last three years to improve the movie and music lineup for the River's Edge summer entertainment.
This year, big movie titles include "Hunger Games: Catching Fire," as well as a classic.
"'Jaws' is our classic this year," Trevino said. "It makes sense. It's summertime, beach, sharks in the water."
Friday nights are when the park becomes a concert site.
"We kick off our summer lineup with a U2 tribute band, Hollywood U2," Trevino said of Friday's opening night. Hollywood U2 was recently named the greatest U2 tribute band in the world, he noted. "Even the band looks like U2," he said. "It's amazing."
Trevino said tribute bands always draw big crowds to the River's Edge music series, which is on Fridays through Aug. 29.
Shoot to Thrill, an AC/DC tribute band, will perform Aug. 1.
"We have a pop country star, Chance McKinney (on Aug. 15)," Trevino said. "He is very popular, voted one of CMT's young and upcoming stars."
There are no returning bands this year, as Trevino likes to try new things.
"I try and keep new music coming in all across the board," he said.
The lineup includes something for everyone.
"We have a lot of great music," Trevino said. "They're entertainers. They don't just go up there and play. This is probably one of the best lineups we've had."
Food, beer and wine will be available during the concerts, too. Music-lovers may bring food to enjoy during the show, but not their own alcohol.
MONMOUTH MUSIC IN THE PARK SERIES
Wednesdays, 6:30 p.m.
Main Street Park
—
• July 9 — Billy & the Rockets (rockabilly and doo-wop)
• July 16 — Hillstomp (backwoods blues)
• July 23 — Everyday Prophets (reggae)
• July 30 — Machete Men (Cuban rock)
• Aug. 6 — BrassRoots Movement (New Orleans jazz)
• Aug. 13 — Jake Blair Band (blues/rock)
• Aug. 20 — Aaron Shinkle Band (country/folk)
• Aug. 27 — Coming Up Threes (Celtic)
DALLAS SOUNDS OF SUMMER CONCERT SERIES
Thursdays, 6:30 p.m.
Rotary Performing Arts Stage
(Main and Academy streets)
—
• July 10 — Oregon Valley Boys (western swing and old-time country)
• July 17 — Parish Gap (classic rock)
• July 24 — Gil Reynolds Band with Ben Rice (electric rhythm and blues)
• July 31 — JT & the Tourists (rock 'n' roll favorites)
• Aug. 7 — Joe Shinkle & 99W (country western)
• Aug 14 — Graber, Souter & Rupp (western gospel)
• Aug. 21 — Gusto Brothers (rhythm and blues)
• Aug. 28 — Johnny Limbo and the Lugnuts (50s and 60s rock 'n' roll)
INDEPENDENCE RIVER'S EDGE SUMMER SERIES
CONCERTS
Fridays, 7:30 p.m.
Riverview Park and Amphitheater
—
• July 11 — Hollywood U2 (U2 tribute band)
• July 18 — Ty Curtis (blues, soul, rock 'n' roll)
• July 25 — Sonny Hess and Vicki Stevens (rhythm and blues)
• Aug. 1 — Shoot to Thrill (AC/DC tribute band)
• Aug. 8 — Ted Vaughn Blues Band (blues/rock)
• Aug. 15 — Chance McKinney (industrialized country)
• Aug. 22 — Twangshifters (rock 'n' roll, roots, rockabilly, blues)
• Aug. 29 — Fiesta Mexicana (multicultural event)
MOVIES
Thursdays, 9:30 p.m. in July and 8:30 p.m. in August
Riverview Park and Amphitheater
—
• July 10 — "Frozen" (Rated PG)
• July 17 — "Despicable Me 2" (Rated PG)
• July 24 — "Thor: The Dark World" (Rated PG-13)
• July 31 — "Jaws" (Rated PG-13)
• Aug. 7 — "The LEGO Movie" (Rated PG)
• Aug 14 — "The Hunger Games: Catching Fire" (Rated PG-13)
• Aug. 21 — "Enders Game" (Rated PG)
• Aug. 28 — "Planes" (Rated PG)