Wednesday, November 5, 2014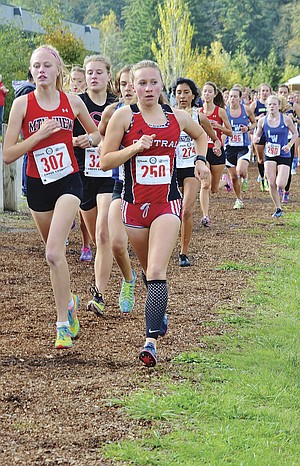 EUGENE — Sophomore Abby McBeth and freshman Bailie Hartford took very different strategies at the Class 5A state cross-country meet on Saturday.
In the end, the Central High teammates finished in consecutive places, taking 18th and 19th respectively, in the girls race at Lane Community College.
McBeth finished the 5,000-meter course in 19 minutes, 55 seconds, while Hartford crossed the finish line in 19:57.
"They both ran and executed the race about like we talked about," Central coach Eli Cirino said. "They both had high goals. (Saturday) was a great experience for both of them."
McBeth and Hartford were the lone local runners who qualified for this year's state championship meet.
McBeth entered state with an eye on finishing in the top 10 and qualifying for the Nike Border Clash later this month. McBeth started out with the first chase pack, but dealt with running at less than 100 percent.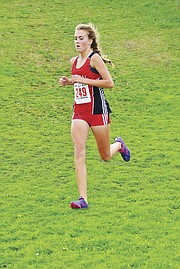 "It was an overall disappointing experience and I was expecting a lot more out of my body," McBeth said. "It seems that I have some health issues to take care of in the offseason. Right now, that's my priority as I take a little break before the winter training cycle. … There are always positives to take away from experiences like this and I'm just so blessed that I had another chance to lace up my spikes at Lane (Community College) again this year. There is a lot of work to do this winter, but I think everyone is ready for a little track work."
Hartford started off farther back, but closed in on McBeth and the leaders as the race wore on.
"I was so happy to see Bailie perform at the level she did," McBeth said. "I'm really glad she didn't let her nerves get to her too badly."
Despite any personal disappointment, Cirino said both girls have a lot to be proud of this season. He hopes the results not only motivate McBeth and Hartford, but the rest of the team as well.
"I hope that they learned they are capable of running with just about anyone out there," Cirino said. "They should have high goals for themselves. And I hope their dedication helps set the tone for our team. It helps them chase each other and promote a healthy competition. I look forward to seeing everyone's growth."