Wednesday, November 5, 2014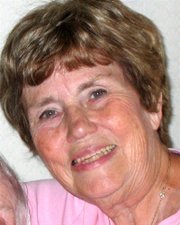 It's definitely November in MI Town, with Miss Autumn packing up her bags and getting ready to go away for several months and Old Man Winter not far from our doors.
Another Halloween has come and gone and the last of the pumpkins have disappeared. On these increasingly rainy mornings, we envy friends who have gone to Arizona for the winter. But it's fun to sit by the fire in the evening, with a good old dog at our feet and a new book to read.
Now that we've set our clocks back to Pacific Standard Time, we're getting up with a little daylight and wondering if we've remembered to set all the clocks in the house.
—
This week everyone is trying to recuperate from the election hoopla — and celebrations or mourning, as the situation may be, scraping bumper stickers from our cars and taking the signs out of our frontyards for the candidates to pick up.
It's a relief to see the end of the junk mail that's been crowding our mailboxes for what seems like months. I've been a political junkie for many years and really enjoy keeping track of the candidates, issues and bond measures, but it is a relief to not have to answer yet another telephone poll for a while.
—
Last week's Itemizer-Observer listed many community bazaars that will be held in the coming weeks. All of them look very tempting indeed, and the best thing about shopping for Christmas or birthdays or just for fun at our local bazaars is that the money spent goes to our residents and local organizations.
Many grown children and grandchildren, as well as nieces and nephews, really enjoy receiving something that is unique and different. It's a lot of fun to watch them put aside the bigger gift items in favor of toys and other things handmade by our local craftsmen and women.
Shopping locally is also an excellent way to stretch your money — and that's something we are all looking for these days.
—
We've sure enjoyed our Western Oregon University Wolves football season and will bid the outgoing graduating seniors a fond farewell at the game against Humboldt State this coming Saturday at 1 p.m. It is the final WOU home football game of the season.
MI Town's Central High School Panthers have had a remarkable season and we wish them all the best in the state football playoffs.
We are so fortunate to have so many good athletic programs at both WOU and CHS, where students are encouraged and welcome to participate in team and individual sports. Let's do our best to support our kids, friends and neighbors, and help encourage these programs. Check both schools' websites or the Itemizer-Observer sports section for schedules and more information.