Wednesday, October 1, 2014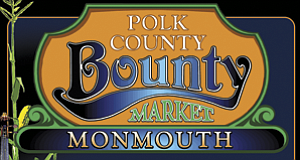 MONMOUTH — Fall is in the air, but that doesn't mean you can't still get your farm-fresh fruits and veggies.
Monmouth's Polk County Bounty Market, which was scheduled to close for the year Tuesday, has extended its season through the end of October.
"The numbers are awesome for a first-year market," said Bonnie Dreier, market manager. "Now it's about growing it and getting people to understand that we're there."
The market, which runs from 10 a.m. to 3 p.m. at Main Street Park in Monmouth each Tuesday, has a number of late-season vegetables, including peppers, melons, onions and carrots. Vendors also offer canned goods, fresh eggs and other handicrafts.
"In our biggest week, we had 12 vendors," Dreier said. "We're running on seven vendors now. The solid core of seven are the farmers; the ones who are there to sell the produce. That's their livelihood."
The same core vendors make up the Polk County Bounty Market in Dallas, which ended its season Thursday.
"It's our fifth season in Dallas," Dreier said. "It's our best season so far. Things in Dallas have run so smooth. I'm convinced you have to be five years in business for things to really turn around."
The first few years, a lot of different things happen, she said. One of those is finding the right timing for the market.
The Dallas market started out scheduled for just three months — June, July and August. By the end of August of that first year, vendors requested an extension through September. The next year, the Dallas market opened in May.
For the Monmouth market, one of the factors for extending the season into October is returning Western Oregon University students.
Going into the wet season won't be an issue, Dreier added.
"They're farmers. They get wet."