Thursday, October 9, 2014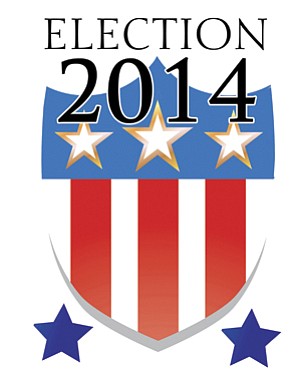 FALLS CITY — Voters in the Falls City School District will decide during November's general election whether to renew a local option levy that has provided support for many of the district's key programs.
If voters approve the five-year levy, Measure 27-114, on Nov. 4, funding would be directed to the district's new music program, athletics and extracurricular activities, the Family Academic Clubs and Enrichment for Success (FACES) after-school program, and ongoing support to the Wagner Community Library that includes insurance, custodial services and building maintenance.
The five-year levy amount of $1.25 per $1,000 of assessed value on properties would not increase taxes, but maintain rates that have been in place since 2006. Voters have approved the levy twice, first for school building maintenance in 2006 and then for education and sports programs in 2009, said Falls City School District Business Manager Lynn Love.
"We are not asking for anything more," said Falls City Superintendent Jack Thompson. "We are not adding to their taxes, just continuing what is existing now."
The levy would bring in approximately $60,000 — in some years more, and in some years less — in each of the five years, starting in 2015-16. That doesn't seem like much, but to Falls City that funding is critical.
"If this did not pass, we would have to sit down as a district and have a serious discussion about what our educational priorities are," Thompson said. "That is a significant funding source for us."
Thompson said he hasn't determined just what would be lost if the levy were to fail, but one program that would suffer is FACES, the district's popular after-school enrichment and homework help program.

FACES is now fully funded by a federal grant, but the grant amount decreases with each school year. With the levy, the school district could back-fill funding to maintain the program at full capacity.
"It's highly supported by the community and the staff, and frankly, the kids love it," Thompson said.
Yes or No for Falls City Schools?
Measure 27-114
What: Local option levy to support class and sports programs, extracurricular and after-school activities, and the Wagner Community Library.
Cost: $1.25 per $1,000 of assessed value on properties. This would maintain current tax rates.
Term: Five years.
What will it do? If approved, the levy will provide new funding for a music program and continued funding for sports programs, extracurricular activities, Family Academic Clubs and Enrichment for Success (FACES) after-school program, and pay for facilities, insurance, maintenance and custodial services for the Wagner Community Library. The levy, if approved, would raise approximately $60,000 each year for the 2015-16 through the 2019-20 school years.