Wednesday, October 29, 2014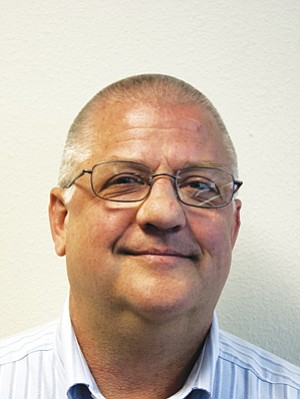 POLK COUNTY — An Oregon Department of Justice investigation is open and an ethics complaint has been filed against Mike Nearman, the Republican candidate for Oregon House District 23.
The criminal investigation began with an election complaint filed by State Sen. Brian Boquist (R-Dallas) in May alleging "direct coordination of campaign activities" possibly in violation of campaign finance laws. The complaint names Nearman, political action committee Nearman4Oregon, Oregon Right to Life, Oregon Family Council, Gateway Communications, the Taxpayer Defense Project, Tom Hammer and Larry Blair.
Originally filed with the Secretary of State's Office, the complaint alleged "inaccuracies, or intentional violations" with Nearman's statement of organization, voters pamphlet submission, ORESTAR (the state's campaign finance database) reporting and "coordinated activities of the above organizations in the House District 23 primary election."
Tony Green, spokesman for the Secretary of State's Office, said Monday the complaint had been turned over to the DOJ to pursue a criminal investigation. No representative from the DOJ's office returned phone calls seeking comment by press time Tuesday.
However, according to an email sent from the Secretary of State's Elections Division office to Boquist, the investigation was turned over to the DOJ in August. The email from Robert Taylor, deputy Secretary of State, to Boquist read in part: "This referral to the Attorney General should not be viewed as reflecting one way or the other on the merits of your allegations." Instead, he said it was "the most efficient way foward."
Boquist said the investigation is ongoing.
A phone message asking for comment was left with Nearman Monday night. When approached at a Dallas School District Board meeting he attended later that evening, Nearman said he had no comment.
The ethics complaint, also filed by Boquist on Friday, questions information provided on Nearman's Statement of Economic Interest.
Ronald A. Bersin, executive director of the Oregon Government Ethics Commission, confirmed Tuesday that the complaint had been received. He couldn't comment further.
For a more detailed version of this story, go to www.polkio.com.