Wednesday, September 3, 2014
We've bid adieu to a wonderful and busy summer in MI Town, and now it's time to think in terms of all things autumn.
With school starting, please watch for students of all ages as they walk and ride bicycles to and from school. All those big yellow school buses are now sharing the roads with us in the early morning and late afternoons, carrying their precious cargo — our children and grandchildren — for the next several months. We all need to be extra careful while driving.
School zone speed limits are also in effect, and since our law enforcement officers can't be everywhere all the time, it's necessary that we observe those speed limits and drive carefully in school zones or wherever children are present.
—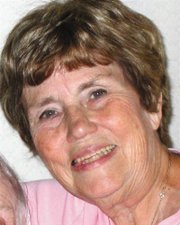 We enjoyed the weekly concerts in the park in both Monmouth and Independence, as well as the movies during July and August in Independence, and we will miss those special evenings gathering with friends and neighbors, while listening to good entertainers and enjoying picnic suppers or snacks available from our local merchants.
These events don't just happen by themselves, and a hearty thank you to those who worked so hard to provide special evenings for all of us. We can all remember to patronize our local businesses and merchants who do so many good things for all of us in MI Town.
—
Travel Oregon has chosen several people in Polk County to promote tourism throughout the area. Mark Fancey of the city of Monmouth and Shawn Irvine of the city of Independence are two key members who are seeking input from businesses and residents interested in stimulating the local economy through tourism.
This program originally began in Wallowa County in 2009, and has worked well in several Oregon counties and communities.
A series of workshops will begin Sept. 17 and continue until Jan. 27, with hopes that grant funding will be available. More information should be available soon.
—
Mark your calendars for Saturday and bring your family and their appetites to the Monmouth Senior Center for the monthly community breakfast between the hours of 8:30 and 10:30 a.m. Prices are $6 for adults and kids aged 12 and over, and $3 for kids under 12. Volunteers will happily serve you pancakes, scrambled eggs, sausage, biscuits and gravy, juice and coffee or tea. It's a great way to start a busy weekend.
—
These beautiful mornings and cooler evenings remind us of the transition in seasons, and can also remind us of what pleasure there can be in a good walk around the neighborhood or through our downtown areas to visit with friends along the way and welcome new folks to our community.