Wednesday, September 10, 2014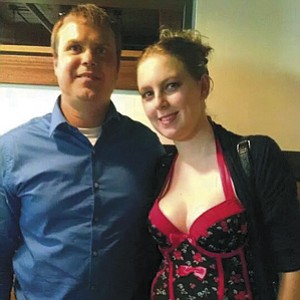 Natalie Faye Wagner of Woodburn and Austin William Nisley of Woodburn are planning an October wedding.
The bride-to-be is the daughter of Scott and LouAnne Wagner of Dallas. Her fiancé is the son of Noel and Emilie Nisley of Hillsboro.
Natalie is a 2005 graduate of Dallas High School. She works at Salem Health as a pharmacy technician.

Austin is a 2002 graduate of Gervais High School. He is a disabled veteran.

The wedding is set for Friday, Oct. 24, at Dallas Alliance Church.