Wednesday, August 5, 2015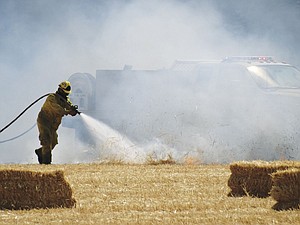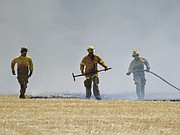 MONMOUTH — A fire burned 2 to 3 acres in a cut grass field in Monmouth on Saturday.
Polk County Fire District No. 1 Deputy Chief Neal Olson said the cause of the fire is undetermined.
The blaze moved to the south and into the trees north of the middle fork of Ash Creek and Burlwood Avenue, but no evacuations were issued.
Seven apparatus responded with 19 fire personnel, Olson said. They were on scene for about 90 minutes.
No estimate was available for the crop value. No equipment was damaged.
The fire caused a lot of smoke to drift onto the campus of Western Oregon University.