Wednesday, August 5, 2015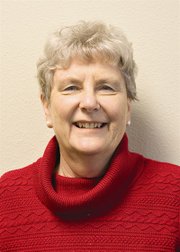 Diane Telfer, who volunteers with the American Red Cross, went to Houston for the last week of the Red Cross's work with the people who lost their homes in the March flooding there. The damage was so extensive that it took several months to get the necessary help for everyone. Diane no sooner got home and her garden harvested than she had to drive to Idaho for the funeral of an aunt this last weekend. Husband Paul was on the kitchen crew at Bridgeport's summer church camp, so was unavailable to help.
—
Judy Guida has her 8-year-old grandson, Neko, with her for two weeks, so they've been going to the beach and the Enchanted Forest, taking refuge from the heat at the movies, horseback riding, and playing in the woods. Neko and his parents John and Gina Guida live in Houston.
—
Tim and Diana Barnhart drove nine Pedee and Kings Valley high school kids to the Beartooth Christian Camp south of Billings, Mont., two weeks ago, where they had an amazing week of fun and spiritual growth with 200 other kids from around the West. Some of them had never been out of Oregon, so loved seeing the countryside along the way. They were especially impressed with the thunderstorms as they drove east. Levi Bault, Brady Tarvin, Glen Mott, Olivia and Nicholas Hazleton, Clara Castle, Reed and Tanner Simmons, and Becca Barnhart all had a trip to remember all their lives.