Wednesday, August 12, 2015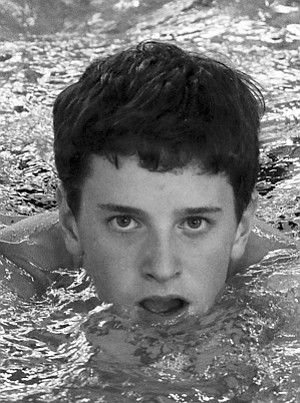 DALLAS — Swimming is something of a tradition in the Dressel family.
Jerusha Dressel is a competitive swimmer at the collegiate level, while Elizabeth Dressel swims varsity for the Dallas Dragons.
That love for swimming spread to the family's youngest, 13-year-old Isaiah Dressel.
"My sisters were on the swim team, so I wanted to do it, too," Dressel said. "They told me it would be difficult, but I wanted to give it a try."
Dressel was excited for the chance to try and best his older siblings' accomplishments, but he's since learned an important lesson — going at his own pace.
Since joining the Blue Dolphins Swim Team, Dressel has excelled in numerous events, especially freestyle, where he has competed in distances from 50 to 500-meters.
It's in the 50 freestyle Dressel is aiming bigger than ever before.
"I want to make it to the state meet," Dressel said. "To do that, I would have to get a 27 on my 50 freestyle."
Dressel's fastest time in the 50 freestyle is 30.93 seconds, but Dressel is confident he can achieve his dream.
"I like the practices," Dressel said. "Coach Mark (Maxwell) really pushes us and he makes us better every time we start a new practice."
Dressel's willingness to work and his desire to improve his times across the board has made Dressel one of the easiest kids to coach, Maxwell said.
"Isaiah is a great worker," Maxwell said. "He's showing leadership as he is growing up and is the type of kid the community can rally behind."
Although swimming can have challenges, Dressel is more than excited for the chance to face them.
"Practices are really hard," Dressel said. "I feel like swimming is a lot harder than other sports, but I just really enjoy it."
As Dressel hopes to earn a state berth, he's also learned not to get caught up in comparing himself.
"I'm just trying to beat my own time," Dressel said. "I'm not focusing on other people and trying to beat them. I'm focused on what I'm doing."