Wednesday, August 19, 2015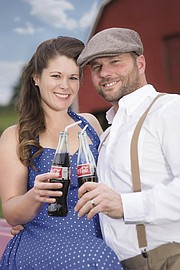 Merrill-Chase
Heather Merrill of Dallas and Eric Chase of Independence are planning a September wedding.
The bride-to-be is the daughter of Richard and Kim Merrill of Dallas. Her fiancé is the son of Chuck and Peggy Chase of Independence.
Heather is a 2002 graduate of Dallas High School and a 2014 graduate of Chemeketa Community College in Salem with an associate degree in business management. She works as the executive assistant for the Polk County Board of Commissioners in Dallas.
Eric is a 1993 graduate of Central High School who went on to serve in the U.S. Air Force until 1998. He works as the Southern Oregon operations manager for Sierra Springs.
The wedding is set for Sept. 2 in Punta Cana, Dominican Republican, on the beach.