Wednesday, December 16, 2015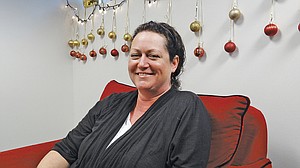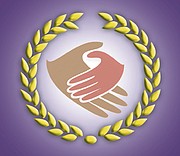 MONMOUTH — Thursday evening, Kimber Townsend picked up two Christmas trees, stands and lights to deliver to families who otherwise would not have them.
They were purchased at the Central High School senior class lot and left there with Townsend's name on them. It was just a small token of paying it forward, inspired by a post on Facebook by Townsend.
"One of the families I know is a single mom who has a disability," Townsend, 45, said of the recipients of the trees. "I'm told she's working very hard at that. My thought goes to, a Christmas tree will be nice … but what makes a difference for her, not just today, but in a couple of months."
Townsend decided to see if the city of Independence would accept donations toward a stranger's utility account. They would.
She can't wait until the woman gets her first bill with a negative balance.
"What a surprise for mom," Townsend said. "I can imagine the fun of her calling city hall and saying, 'there's been an error on my bill.' Oh no, someone made a donation on your account. How cool is that?"
Townsend's pay-it-forward campaign is just a small glimpse at the bigger picture of all the she does for Monmouth, Independence and all of Polk County.
The Polk County CERT coordinator works to get everyone in the community ready for an emergency, both at home and at large.
"She knows what's going on and stays involved," said Rick Igou, retired Independence Police lieutenant and CERT supervisor. "She's pretty knowledgeable in self-preservation and knows they have to take care of themselves first, and then they can take care of their neighbors."
Townsend posts frequent updates on the Polk County CERT's Facebook page, alerting followers to a new and improved, simple way to get prepared, or when the next CERT classes are, or, more recently, keeping an accurate and up-to-date diary of the road closures in last week's storm.
"Even her suggestion, pack a chainsaw," Igou said. "She just gave a few little ideas, 'warm up your chainsaw; make sure it's ready.' That's forward-thinking. She's always been that way."
Townsend said it's her experience that people want to help, but often don't know how to start.
When she posts something on Facebook rallying the troops, she is always surprised by the overwhelming support.
"People want to know how to help," she said. "So maybe we have an odd thing here at play, where they're afraid to go ask someone, 'do you need help?' We don't want to embarrass them; we don't want to humiliate them. But if someone tells me, 'It's OK to help this way,' I'm excited. I'm going to share with all my friends."
Pulling people together to help with things from sprucing up a senior citizen's rundown property to providing Christmas trees to those who need one, from volunteering in a disaster to doubling the ranks of the support team at Polk County Fire District No. 1, Townsend is a magnet for doing good.
Independence Police Chief Bob Mason has known Townsend since they attended Western Oregon University together. He said she has always been a driver for good.
"She says, 'Hey, this is what we're going to do,' and everyone seems to follow suit," he said.
She grew up in a teepee "hippy" community in the mountains, Townsend said, where the kids ran in packs and the adults were in charge.
"The whole society takes care of everyone," she said.
When she found herself a sophomore at Central High School, Townsend told herself she would never move again, and threw herself into getting involved.
"This is Kimber," said Tino Banuelos, sergeant on the Independence Police Department and Townsend's brother-in-law. "As long as I've known her, which has been at least the last 20 years, always needing to be involved. It's a draw for her to be involved. She has an energy that I don't know how to describe."
During that time, she has created quite the network, earning her the nickname of a "hub person," that one person who, if she doesn't know what to do or where to go, she knows someone who will.
Now she is working toward a community where "paying it forward" is second-nature – as instinctual as buckling up.
"It's not that big of a deal," she said. "It's what I do. If there's a hole, you fill it. That's how it should work."