Wednesday, February 11, 2015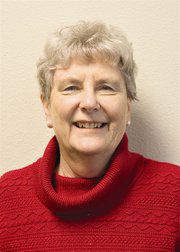 Paul and Diane Telfer spent the last three weeks of January on their annual California and Arizona vacation, going to Indio, Calif., and then on to Yuma, Ariz., visiting family and friends there and back. They like the areas for hiking and figured they hiked a total of 60 miles during the three weeks, two 10-mile hikes and several shorter ones.
—
Alan and Sue Garton flew with friends to Wendover, Nev., 100 miles west of Salt Lake City, to spend three nights at a very nice casino resort. They gambled —coming out about even — and had delicious food and lots of fun.
Then last week, these two travelers went to Seaside to their WorldMark timeshare. Sue's two sisters, Nancy and Jan, stayed with them for four days, celebrating Christmas and Sue's Jan. 26 birthday. The girls went thrift-store shopping and to several antique malls and stores, while Alan hit some golf balls and looked at some kayaks.
—
A Pedee Women's Club member suggested the group offer classes at the clubhouse for the community as well as others one day a month.
They will start on Wednesday, Feb. 25, at 1 p.m., when I will teach a very beginning quilting class. There will be no fee and we'll even provide fabric and some quilting supplies. Bring a rotary cutter and rulers, plus pins and a sewing machine, if you have them.
Contact me, Arlene, at kovasha@gmail.com or 503-838-3512.
Pedee Church will be doing something similar on Thursday evenings at 7 p.m.
These new events at two different locations means that day and evening classes for the community will be provided. Watch for more details on upcoming classes at both locations.