Wednesday, February 11, 2015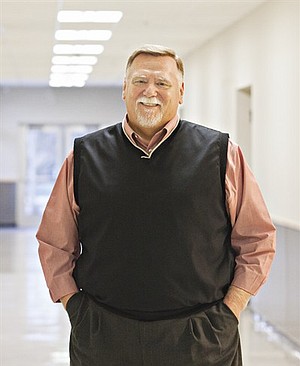 INDEPENDENCE — When a parent decides their student does not need to or should not take a state-mandated test, it is considered an automatic "does not meet" standards.
Central School District Superintendent Buzz Brazeau addressed the school board at its Feb. 2 meeting about the topic, including informing board members that the district will be adopting policy on how to handle parents who opt-out of tests.
"There is potential for a parent to opt out based on one of two reasons: religious purposes or disability," Brazeau said.
No movement to opt out of testing is afoot, Brazeau noted, but two parents have chosen the option. Brazeau said he had to inform the board of the situation so it would be prepared to adopt a policy regarding opting out.
Ben Gorman, a Central High School teacher, Central Education Association president and parent of a district student, wrote extensively on his personal blog, thesumofourgods.com, about opting out of state testing.
In the blog, Gorman said he is not encouraging parents to opt out of testing, but he includes a fill-in-the-blank style form letter parents could use to opt students out and provides argument for opting out.
Gorman is one of the parents who opted his son out of testing, according to his blog. The second parent-teacher who opted out used the form letter provided by Gorman.
"The tests are not designed to give information about an individual student to a teacher in a way that will improve that individual child's education," Gorman said in an email. "They are designed to grade teachers and grade schools."
If less than 94.5 percent of students take state tests, it can cause the district's scores to drop, Brazeau said, regardless of how schools perform elsewhere.
"If you are performing at a 5, and miss the percentage (of participation), you automatically come down to a 4," he said. "If you are a 5 the next year, and miss participation again, they keep doubling it to bring you down. There's some real negative aspects to the school and to the school district as a whole."
While laws are changing constantly, Brazeau said testing is, for the moment, how to tell if students are learning what teachers are teaching.
"Certainly, I'm not a fan of testing," he noted. "But I have to be real honest, when I played football I wasn't a fan of lifting weights and getting in shape, but I did it because I had to."