Wednesday, January 7, 2015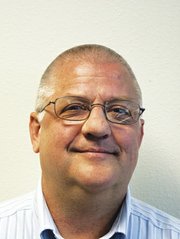 POLK COUNTY — State Rep. Mike Nearman (R-Independence, District 23) submitted his amended 2014 Statement of Economic Interest (SEI) — required of office holders or candidates — complying with a settlement in an ethics complaint.
The amended version was submitted Dec. 2 and stated his employer as UTC Fire & Security, located in Salem, and his wife's as Oregon Department of Fish & Wildlife in Salem. Those details were not provided in his original filing and were among the concerns raised in the complaint filed by State Sen. Brian Boquist (R-Dallas) in October.
The Oregon Government Ethics Commission issued Nearman a "letter of education" explaining why information about sources of income is required.
"The purpose of the SEI filing requirement is to provide members of the public with access to information concerning the economic interests of certain public officials," stated the letter, dated Dec. 19.
The commission and Nearman agreed he would receive the letter in lieu of a civil penalty.
"This letter of education was chosen as a sanction for your violation because you cooperated to resolve this matter and filed an amended 2014 SEI," the letter concluded. "Future violations, however, may carry increased penalties."