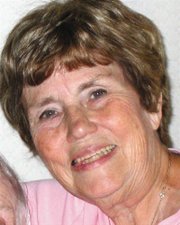 Does anybody else remember when those hot summer days didn't really begin until after the Fourth of July? Seems like the month of June was mostly cloudy and sometimes rainy, and picnics and swimming parties were exercises in futility. For sun worshipers and outdoor enthusiasts, this summer has certainly has been one of the record books.
For those who are working outdoors, these endless hot days have called for extra bottles of cold water and seeking an occasional patch of shade. We're grateful for the cool mornings and evenings for the opportunity to spend time working in the garden and doing outdoor chores. While many of us are beginning to wonder if we'll ever see another raindrop, much less a cool day, the abundant sunshine has worked magic on this summer's fruit and vegetable crops, and the flowers are putting on a wonderful display for everyone to enjoy.
—
This week's edition of the Itemizer-Observer includes all of the 4th of July activities in MI Town and all over Polk County. For many of us who celebrate America's Birthday with friends and family, we can decide which activities to make plans to attend — beginning with breakfast at the fire station and ending with fireworks at Riverfront Park, and all of the good times in between. Out of town guests always enjoy seeing the grouping of chairs along the parade route, and how everyone abides by the honor system when it comes to finding places to enjoy what I'd like to call the best community parade, ever.
—
The new Central health center, which was featured in last week's I-O, promises to be such a wonderful addition to MI Town. It's not a free health clinic, but accepts the Oregon Health Plan and private insurance as well. Services will be offered to all students registered with Central schools. A portion of the building will be devoted to a teen-parent addition, where children aged 6 weeks to 3 years will be cared for so their parents can finish their education.

—
During these warm — OK, downright hot — days of summer, football season seems a million years away, but before we know it, September will be here. This year, Arne Ferguson and his Western Oregon University Wolves football team will provide us with another fun season at McArthur Stadium on the WOU campus. MI Town's Wolves will begin play at Humboldt State on Sept. 5. Our first opportunity to see a home game will be Sept. 12 at 1 p.m. when the Wolves meet Simon Fraser. There are several home games planned this season, and we're looking forward to many good times right here in MI Town.