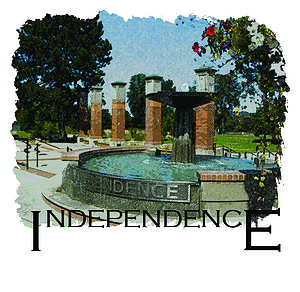 INDEPENDENCE — Independence City Councilors want to improve relationships with other county governmental agencies, specifically with Monmouth.
Independence City Manager David Clyne presented the strategic plan, outlining six specific goals, to the council at its July 14 meeting.
Goal 6, to improve relationships with other governmental agencies, was rewritten to be broader than just Monmouth.
"When we had our council goal setting session, we had to (improve) our relationship with our sister city, Monmouth," said Mayor John McArdle. "I asked staff to rewrite that goal to include the Grand Ronde Tribal Council, the county and school district. So they changed that at my request. I know that's a little different than what we talked about."
Councilor Marilyn Morton said she did not see a problem adding other agencies, but Monmouth should be a priority.
"It was clear to me that council's intention was to improve our relationship with Monmouth specifically," Morton said.
Councilor Forrest Peck said he liked the idea that the city councils from both Monmouth and Independence were planning a joint work session — which is tentatively scheduled for the fifth Tuesday in September — but more strategies were needed to fulfill the goal of better relations between the two cities.
Peck suggested bringing back the "All Hands Meeting," something that has not happened for a few years. The meeting was between all the department heads of both cities.
Other councilors agreed that the goal should have suggestions and steps on how to accomplish it. The other five goals on the strategic plan all had specific steps on how the goal would be measured and accomplished. Goal 6 was the only one not to have such an outline.
McArdle suggested the plan be approved by the council with a provision that specific strategies for improved relations with Monmouth and other agencies would be worked on and added on later.
Councilors Morton, Peck, Nancy Lodge and Tom Takacs all said they would rather pass the plan after it was complete rather than piecemeal.
Clyne said he would take the strategic plan back to outline steps for Goal 6 and bring it back to the council.
"I would urge going back to the original notes and put the emphasis on putting Monmouth first," Morton said.