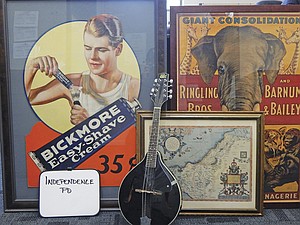 INDEPENDENCE — Eric Spier, 29, of Independence was arrested on May 27 after the Independence Police Department executed a search warrant at his residence, 14 Maple Court, Independence.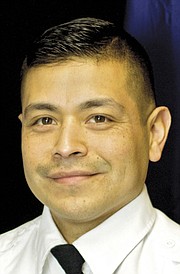 The search warrant was based on information received from someone who was burglarized that morning and had information that their property was at the address, Sgt. Tino Banuelos said.
Upon arriving, Banuelos said an officer was certain he saw two people in the residence, though only Emily Bensing, 18, was found.
"The situation in general didn't sit well with our guys," he said. "We continued to search, checked the attic, but then they found the entrance to the crawl space."
Things didn't look right, Banuelos said. Officers found a few items near the location, and when the household dog began whining, Banuelos said he believed someone was under the house.
A Salem Police Department K-9 unit was requested and assisted in locating Spier, who was hiding in a hidden crawl space under the house. He was taken to the hospital for treatment of a dog bite wound and booked at Polk County Jail.
"It did result in a bite, unfortunately, but it also resulted in (Spier's) apprehension without anybody being seriously injured," Banuelos said.
Officers searched the residence for almost 12 hours and seized more than 300 items, much of it stolen property from Independence, Monmouth, Dallas and Polk County. Items included several firearms and other weapons, drugs, stolen vehicles (dirt bikes), electronics, tools, furs and a parachute.
"Some of our most recent victims were (Independence) Airpark residents," Banuelos said. "I have never seen a parachute in a search warrant before. I don't think anybody who was on scene had ever seen a parachute."
Along with the chute, officers found other items most likely to be found in an airport including headphones and mouth pieces, he said.
On scene, there was evidence of methamphetamine, heroin, marijuana and prescription pills, Banuelos said.
The search was temporarily halted because homemade destructive devices were found in the home. Salem Police Department Bomb Squad rendered the devices safe.
More than 20 local burglary and theft investigations will likely be solved, Independence Sgt. Tino Banuelos said. It is expected that several more will be solved based on this one investigation and search warrant.
Spier was charged with multiple counts of first-degree burglary, second-degree burglary, first-degree theft, second-degree theft, and felon in possession of a firearm. Additional charges are pending.
Bensing was charged with possession of methamphetamine.
People who believe that officers may have recovered some of their stolen property, contact Banuelos via email at Banuelos.juventino@ci.independence.or.us.