Vanderfeen -Woosley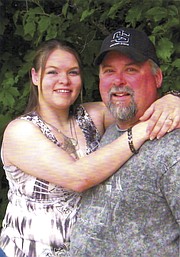 Serena Vanderfeen of Dallas and Jeff Woosley are planning a July wedding.
The bride-to-be is the daughter of the late Ken Hauf. Her fiancé is the son of Ken Woosley of Florence and the late Karel Woosley.
Serena is a 2007 graduate of Lane Community College in Eugene. She is currently employed at Dallas Forty as a mixologist.
Jeff is a 1980 graduate of Alsea High School. He is currently employed with Polk County Public Works as the lead heavy equipment operator.
The wedding is set for July 18, in the country at a family residence outside of Dallas.