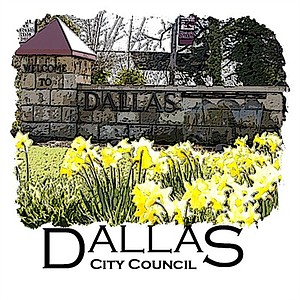 DALLAS — The Dallas Fire & EMS Department will be awaiting word on whether it will receive a $550,000 federal grant for a "mobile training facility."
Applications for the grant were under review as of Monday, but it could take until September for the city to learn if it was awarded the funding.
"If we don't get the grant for that and now we don't have a training facility, what is the backup?" asked Dallas City Councilor Kelly Gabliks Monday night during the council's meeting. "What is the fire department going to do?"
The city's training facility was torn down last year after the land the structure was located on was sold in the 2012 auction of the former Weyerhaeuser mill property. The new owner and the department couldn't settle on a use agreement the city could afford, so the center had to be removed.
City Manager Ron Foggin said since the training facility was torn down, the department has been "capturing training wherever we can."
The now-vacant house next to the fire station on Shelton Street is being used for training exercises, and the department has been finding other ways to keep its firefighters sharp.
"We will look for opportunities to do joint training with other jurisdictions where they do have training facilities and, of course, we will look for "burn to learn" opportunities in the city," Foggin said, noting that most solutions are not convenient.
The city applied for a similar grant last year, but was unsuccessful. This time Dallas Fire Chief Fred Hertel restructured the application to include other jurisdictions in hopes that will elevate its status.
"We are going to keep asking," Foggin said. "The money is there; the grants are available."
The council also reviewed a first reading of an ordinance that would hope to solve a parking issue on Church Street downtown. About 90 percent of the parking available on Church Street, which has no limit from Washington Street to Oak Street, is being used by employees of businesses downtown.
The ordinance would remove the 2-hour time limit on 16 spaces on Mill Street between the mid-block alley and Church Street, allowing for all-day parking.
"These spaces are very rarely utilized and would serve to accommodate some additional employee parking," wrote Jason Locke, the city's community development and operations director.
In other business on Monday, the council:
• Approved an ordinance to charge Astound Broadband a franchise fee to offer fiber to commercial businesses or other entities in the city.