Wednesday, March 18, 2015
Barnes-Cruickshank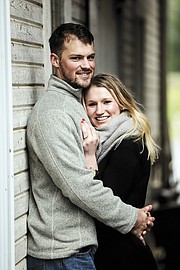 Brooke Barnes of Amity and William Tell Cruickshank of Sheridan are planning an August wedding.
The bride-to-be is the daughter of Doug and Carla Barnes of Amity. Her fiancé is the son of Bryce and Carrie Cruickshank of Sheridan.
Brooke, a 2013 graduate of Perrydale High School, is a student at Chemeketa Community College in McMinnville.
William, a 2014 graduate of Central High School, is a student at George Fox University in Newberg pursuing his bachelor's degree in business management.
The wedding is set for Aug. 1 at William's grandparents' home in Dallas.