Wednesday, March 25, 2015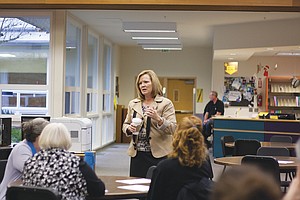 DALLAS — The Dallas School Board made it official, approving a three-year contract with new Superintendent Michelle Johnstone on Monday.
Johnstone will begin her new job July 1. She will be paid $125,000 for the 2015-16 school year. Her salary in the remaining two years of the contract will depend upon annual negotiations with the board. Johnstone also will undergo an annual evaluation conducted by the board by April 30.