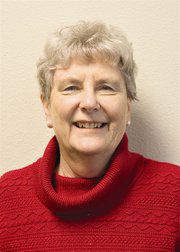 Congratulations to Pedee Church's pastor Daniel Russell, who graduated from the Pacific Evangelical School of Ministry with a Master's of Ministry. The school's commencement ceremony was on Sunday, April 26, in Salem. Twenty-six members of Daniel's immediate and church families cheered him on, including a very proud and happy wife Heidi and children Allana, Alex, Abigail, Aliyea, and Arwyn (better known as Winnie). The school is based in Portland, but has students from around the country. Pastor Daniel preaches an uncommonly good sermon, which you might want to check out sometime. Services are from 10 to 11:30 a.m. every Sunday.
—
The Camerons have had a busy spring. On Easter Sunday, Steve and Audrey attended church at Mount Scott Church of God in Portland where their son James is the worship leader. The next week, they drove to Astoria to visit granddaughter Natasha who was on spring break from boarding school in San Anselmo, Calif. Coming along were son Clayton and his new fiancee Jennifer McCormick of  Anderson, Calif., who were busy planning their August wedding at the family reunion at Coffinbury Lake. 
—
Audrey and her sister Joan, who visited from California the week after Easter, celebrated Joan's and brother Bill's April birthdays at their sister Georgia's home in Astoria. Audrey and Steve's son James and his daughter Eliana went to spend Saturday, April 11, with the family at Seaside to visit Audrey's niece, Esther, who is head librarian at the Seaside Library, while Audrey and the grandkids joined daughter Stephanie Barth and granddaughter Anastasia in the Dragon Run in Dallas on that day. 
—
Several third- through fifth-grade girls in Pedee, Falls City and Kings Valley belong to a Willamette Valley "Girls on the Run," group which meets twice a week for 10 weeks in the spring. Laura Hauck of Kings Valley is the certified coach for the nine girls, including McKenzie Hauck, Allana Russell, Cameyna Gilson, Jenica Baker, Paige Belyeu, Eva Rain, and Natalie Stauffer. The girls learn life skills through fun, engaging lessons during the 10 weeks, concluding with a 5K run at the end of May. Check out gotrwillamette.org to find out more about this innovative program.