Tuesday, November 10, 2015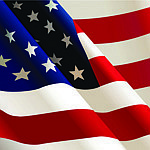 Happy Veteran's Day to all those who served and are still serving.
This day, and for the whole year, consider thanking veterans with more than just a handshake.
There are a few ways you can do more to help veterans. The first is with your vote.
Our vets face challenges as they struggle with the vortex that is life after the military.
Many struggle to get the medical and mental health care they need because they are stuck going through the Veterans Affairs system.
The Oregon Department of Veterans Affairs is not very helpful. Representatives say all they can do is help file paperwork. They say it is the U.S. VA — a federal program — that is ultimately responsible for getting things taken care of, yet when it comes to appointments with caring doctors, it is the ODVA that continually lets veterans down.
Federal Congressmen say they are helping by providing options for local care, called the Choice program, but ODVA representatives, including the people who are supposed to be veterans advocates, get around this system by refusing to set appointments for veterans.
If an appointment is not available quickly, veterans are not called back at all, not put on a waiting list. This makes the VA look better, as if no one is waiting. In reality, veterans wait in a black hole for vital appointments and help getting medical and mental health care. Disabled veterans wait to be classified as such, not compensated properly and trying to survive on meager incomes.
Consider voting for people who have a real plan for changing the VA system, who will stand up and hold VA officials accountable for veterans who are dying for lack of services.
Secondly, help veterans get their schooling by writing a note to your university board of education. Universities, including Western Oregon University, try to be veteran friendly by offering veteran support groups. However, one way they could truly be veteran friendly is by acknowledging the vet's years of service as education. A retired veteran with 20 years under his or her belt has learned more college credit than a couple of physical education credits, yet many university registrars will not accept military transcripts.
It's lovely to see such an outreach from the community, offering free breakfasts, dinners, coffees and milkshakes to veterans on Veteran's Day, but much more needs to be done before our servicemen and women are really taken care of.