Wednesday, November 18, 2015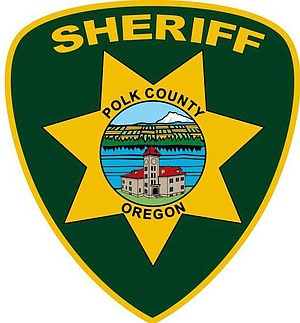 POLK COUNTY — A Willamina man is accused of stealing a television, a pickup, a bicycle, a 1976 Chevy Corvette, a Ford F250 pickup, and a Dodge Ram pickup, all in the same day.
The first report in what turned out to be an ambitious crime spree came in to the Polk County Sheriff's Office at 11:25 a.m. on Nov. 3. The owner of the Corvette reported the vehicle stolen in the 9300 block of Grand Ronde Road.
While taking that report, police received a second call about a stolen vehicle, this one in the 8200 block of Fire Hall Road. Deputies and Grand Ronde Tribal Police officers responded to that report, in which the caller, Clifford Sabey, said he found a man driving away from his home in Sabey's 2001 Dodge pickup.
Sabey chased Abbott in his Chrysler minivan and was able to cut off the suspect, later identified as Tanner Abbott, 31.
Sabey got out of his minivan and confronted the suspect, who attempted to drive off in Sabey's minivan. Sabey blocked him with the truck and Abbott took off on foot toward the creek on Fire Hall Road.
Officers searched and spotted him walking on Andy Riggs Road, wearing jeans and no shirt. The suspect tried one last time to run, but police caught him on Grand Ronde Road.
Abbott was arrested on four counts of unauthorized use of a motor vehicle, second-degree burglary, third-degree theft, giving false information to police, driving while suspended and second-degree criminal mischief.
According the Polk County Sheriff's Office, Abbott admitted during interviews to stealing his father's pickup and television from Willamina and driving the pickup to Grand Ronde. There, he told police he stole bicycle from a shed on Grand Ronde Road and rode it to where he said he took the Corvette.
Leaving the Corvette at 9615 Grand Ronde Road, Abbott said he walked to Ackerson Road, where he stole a white Ford F250 pickup. Abbott said he drove that pickup to Sabey's place, where he took the Dodge pickup.
Police said Abbott gave fake names to officers during interviews and also had contempt of court warrants out of Linn County.