Wednesday, October 14, 2015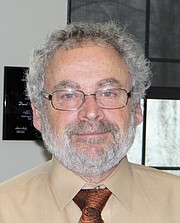 INDEPENDENCE — Independence City Manager David Clyne requested replacement on the board for Monmouth Independence Networks (MINET).
Clyne, who has served as the board chairman for MINET since July 2014, said in a memo to the Independence City Council that he would like to change his status on the MINET board from voting to nonvoting.
"My decision comes after long consideration of my ability to be an effective advocate for the city's positions," he said in the memo to the council. "There are several barriers to that effectiveness, not the least of which is the difficulty in having a key employee of the organization also serving on the city council. This makes the same person both a subordinate and a supervisor, obviously a challenging situation even with extreme care and separation of roles."
Marilyn Morton, Independence city councilor, works as an administrator at MINET.
Clyne also cited other responsibilities for his request to step down.
He has recently been appointed to the governance board for the Local Government Personnel Institute and has spent a lot of time overseeing the reconstruction of the Valley Concrete site. He said negotiations have been difficult with the Teamsters, along with other ongoing efforts.
"Reducing my role with MINET will allow me to put more focus on these very important responsibilities," Clyne said.
Mayor John McArdle recommended filling Clyne's position with Greg Ellis, former Independence city manager. Ellis, of Independence, has a long history with MINET, back to its founding in 2004.
The intergovernmental agreement, signed by both Monmouth and Independence city councils, allows the appointment of someone other than the city manager to the MINET board, at the council's discretion.
The council made a decision at its Tuesday meeting after press time.