Wednesday, September 2, 2015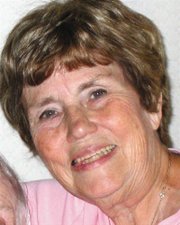 Since the deadline for submitting MI Town to the I-O is prior to the weekend, I surely do hope that the predicted rain actually happened. It has been such an incredibly long time since Mother Nature provided us with rain, and our flower and vegetable gardens have been so thirsty. Come the midwinter, we'll probably all be complaining like crazy about gray skies and rainstorms, but right now it would be so welcome.
—
My unabashed enthusiasm for college football has only grown since we've become Western Oregon University Wolves season ticket holders, and this year's lineup of home games looks like a winner. Coach Arne Ferguson and his staff are working with a talented group of young athletes who promise a great season for fans of all ages. What a wonderful way to support our very own WOU Wolves and enjoy a good football game right here in MI Town. Our first home game is at 1 p.m. on Sept. 12 at McArthur Stadium.
—
It's time to watch for students of all ages as they walk to and from school bus stops and along neighborhood streets to school. All those big yellow school buses will be sharing the roads with us in the early morning and late afternoons, carrying their precious cargo — our children and grandchildren — for the next several months and we all need to be extra careful while driving. School zone speed limits are also in effect, and since our law officers can't be everywhere all the time, it's necessary that we observe those speed limits and drive carefully in school zones.

—
We enjoyed the concerts in the park and the movies at the amphitheater this summer – and we will miss those special evenings gathering with friends and neighbors while enjoying picnic suppers or snacks available from our local merchants. These events don't just happen by themselves, and a hearty "thank you" to those who worked so hard to provide special evenings for all of us. We can all remember to patronize our local businesses and merchants who do so many good things for all of us in MI Town.
—
Our tomatoes are especially good this summer, and the plants are giving us a bumper crop. The long, hot stretch of weather, sure has been good for many vegetables and fruits. The grape harvest has been nothing short of spectacular both for backyard gardens and the many vineyards in our Willamette Valley. Whether you choose from the varieties of apples available from local supermarkets, booths at farmers' markets, from your own backyard trees to make your very special cider, pies or applesauce, this year's apple crop is pretty great as well.