Wednesday, September 16, 2015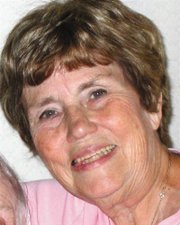 There's nothing more fun to celebrate the beginning of a new school year than a football game right here in MI Town! It was just wonderful to walk to the Western Oregon University campus on Saturday to see so many new and returning students on campus, and to just thoroughly enjoy being in McArthur Stadium for the beginning of another football season.
—
Our neighborhoods are awfully quiet now that the kids of all ages are off to school every morning, waiting for the big yellow school buses or riding with their friends, away for most of the day. We've enjoyed hearing the sounds of laughter all summer long as we went about our daily errands and chores around the house and yard. Our neighborhood parks and libraries are still busy with the younger children and their parents enjoying these last days of summertime.
—
I-O staff writer Jolene Guzman's articles about the aftermath of the Cascadia subduction zone earthquake have given many of us the opportunity to learn a great deal about how to really prepare for the inevitable. Even though we don't have a clue about the "when" of a serious earthquake, we can do whatever possible to be safe until emergency help arrives. I'm starting to put together a few things: a wind-up radio, blankets, a first-aid kit, protein bars, plastic bottles of water, candles, and food supplies for us and our pets. Useful items like can openers, matches, a plastic bucket, plastic bags and toilet paper for when nature calls, and clothes — sweatshirts, pants, shoes, and personal care items (razors, soap, combs) — because it may be days before help arrives. There are commercial kits available, and that's just fine, but most of us have items on hand or can buy them a little at a time so we are prepared. Be sure to pick up next week's I-O to learn more about being prepared for Cascadia — or any other disaster — in your home.
—
Those of us who have experienced tornadoes or floods or other acts of nature have learned to cope with power failures and other inconveniences, but they are usually restored within hours. We realistically need to prepare for days and maybe weeks on our own without help from others. It's good to know that our cities and county are making preparations, as well.
—
MI Town's own Western Oregon University officially becomes smoke-free on Friday. After many meetings and discussions campus-wide, where students, faculty, staff and members of the community could make suggestions and share ideas, this was approved. The smoke-free designation includes sidewalks throughout campus.

—
Mother Nature cooperated just fine with those of us who participated in — and shopped at — the Community Garage Sale in Main Street Park in Monmouth a couple weeks ago. Thanks to Mark Fancey and all the folks who worked so hard to make this a success.